Koenigsegg Agera One:1 teased for Geneva
by
Bob Nagy
|
February 10, 2014 2:43 PM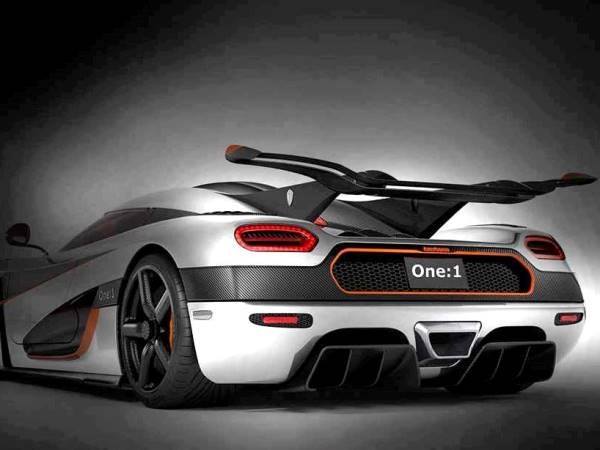 Koenigsegg, the Swedish boutique builder of some of the world's most exhilarating supercars, is preparing to reveal its most intense exercise ever at the upcoming Geneva Auto Show. Seen here in a teaser image, the Koenigsegg Agera One:1 is based on its current range-topping Agera R model. The One:1 designation comes from the fact that its engine will produce one horsepower for each kilogram (2.2 pounds) of vehicle weight -- which is currently being projected at 1,340 kg (2,954 lb).
Also: More first looks from the 2014 Chicago Auto Show
Although there's no word yet on what will be motivating the new One:1, it's expected to be a modified version of the Agera R's Koenigsegg-designed 5.0-liter twin-turbo V8 that already produces 1,124 horsepower (SAE) on premium gasoline. Also a carbon fiber-intensive exercise, Koenigsegg promises the One:1 will be both quicker and faster than the Agera R, which can streak 0-62 mph in 2.8 seconds and hit a top speed of 273 mph. More details as they become available.
More Supercars...
Ferrari's radical 2014 LaFerrari packs a 950-horse hybrid powertrain
The stunning 2014 Porsche 918 Spyder is an 887-hp plug-in hybrid
The hybrid powertrain in the 2014 McLaren P1 makes 903 horses
Popular at KBB.com