Honda Project 2&4 Concept teased
by
Bob Nagy
|
August 27, 2015 9:44 AM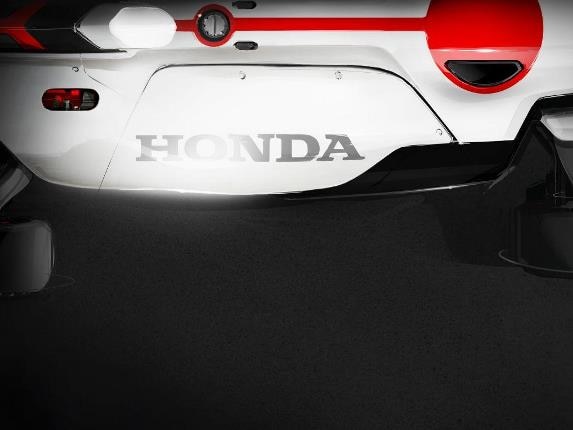 Due next month in Frankfurt, the Honda Project 2&4 is a one-off funrunner that emerged as the winner of a company-wide creative competition between all of the automaker's global design studios. Developed in concert with Honda's motorcycle design center in Asaka and its automobile design center in Wako, Japan, Project 2&4 will feature an open, cabin-less structure intended to create an immersive driving environment that combines the freedom of a motorcycle with the maneuverability of a car.
Also: Class of 2016 -- New Cars Ready to Roll
Beyond that limited description of the teaser, the only other fact confirmed by Honda is that the Project 2&4 will be fitted with same 1.0-liter V4 engine used in the 2015 Honda RC213V racing bikes competing in the FIA's premier MotoGP World Championship Series. The RC213V cranks out in excess of 235 horsepower, a stat that should allow the Project 2&4 to easily fulfill Honda's stated goal of creating "a more exciting user experience."