Going Beyond the Credit Score to Find a Loan
by
Zach Doell
|
August 20, 2015 5:32 AM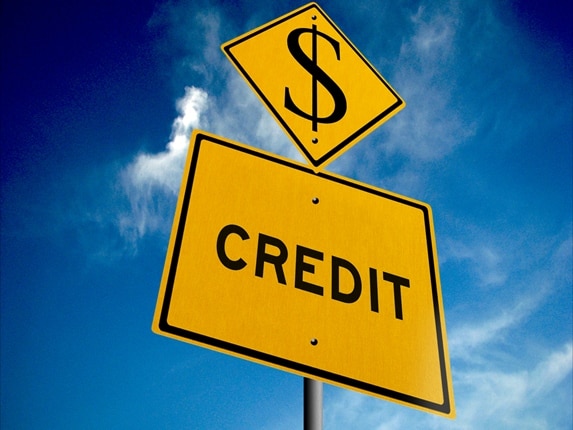 When buying a new or used car, nothing determines your financing ability quite as much as credit scores. These ratings provide the insight lenders need to evaluate your financing risk, and are used to define the terms of a loan. But there's a rub for those with scant credit history.
Known as thin files, these credit records are considered unscorable due to insufficient history or lack of recent data. The Consumer Financial Protection Bureau (CFPB) estimates that some 19 million Americans fall into this category. Beyond that, according to the CFPB, are some 26 million more that have no credit history at all, having "credit invisibility." Both situations can disqualify consumers from auto loan approval altogether. However, if you find yourself in this position, not all is lost.
Alternative data to the rescue
More and more of today's lenders consider what is known as "alternative data" -- predictive risk information found beyond conventional credit reporting. In most cases, this data includes payment performance on current and past regular expenditures -- monthly utilities, phone bills, and rent. When combined with traditional credit data, this information can form a more accurate picture of a borrower's lending risk, especially for those with a sparse history.
Though still a relatively young trend in lending, a number of companies have embraced the emergence of alternative data, such as credit reporting bureau Equifax, which has used telecommunications payment records to provide a wealth of alternative data.
"If people can establish payment history on a telecom account, then that can be a way to bring them into the scorable population," Martin O'Connor, senior vice president of analytics for Equifax, said.
While many consumers may lack credit history, few lack cell phones, landlines, cable TV, or internet records. Equifax leverages these accounts, housed within the National Consumer Telecom & Utilities Exchange, and the information is used to fill in gaps in the credit determination process -- providing insight on payments and payment habits not in the credit file.
"What this does is it allows additional loans to be approved that would have previously been denied," explained O'Connor, "because it's a better assessment of risk." He also notes that solid telecom payment records have resulted in a reduction of interest rates for many consumers.
The many faces of alternative data
Telecommunications billing data represents a popular supplement for risk assessment in auto loans, though a number of additional alternative data points exist within mainstream lending. For instance, LexisNexis factors education and residential stability into credit risk assessment. Startup RevolutionCredit provides consumers with credit education, which then helps lenders assess financial literacy and structure financing terms accordingly. Experian uses rent payment performance to generate fuller credit profiles.
Previously only negative rent payment data was reflected in credit reporting, commonly from collections. Experian's RentBureau database now collects and reports positive payment information on a daily basis, and from over 13 million residents nationwide. In a recent case study of subsidized housing residents, the inclusion of this data in credit scoring models eliminated all credit invisibles, moved 23 percent of thin-file consumers to thick-file, and reduced the amount of subprime consumers by 19 percent.
"Traditionally renters have been disadvantaged in that they haven't been able to build credit history with their on-time payments each and every month," said Emily Christiansen, director of Experian RentBureau. "Realizing that, there really was an opportunity to help these consumers."
Even FICO, provider of the widely used credit scoring model, is tapping into the alternative data stream. FICO has announced a partnership with both Equifax and LexisNexis to integrate various payment performance data and public records into a new alternative scoring model, currently in pilot testing.
Equifax has also utilized alternative data to expedite the lending approval process. The bureau operates a growing database of employer-provided payroll information, representing 4,500 companies, which provides instant verification of income to lenders.
"We're finding it allows lenders to say 'yes' more often," says Gary Hughes, general manager of Equifax Automotive Services. Rather than verifying income and employment information later in the credit determination process, early verification can help reveal an applicant's debt-to-income ratio and level of risk as the sale commences. It also saves consumers and employers the hassle of providing this information, automating a once manual step.
"The more we can streamline this process in a responsible manner, the more it will shorten the overall purchase cycle," says Hughes. "No one wants to spend four hours in a dealership closing on a car."
Risks of a new approach
In the wake of the economic recession, lenders are increasingly looking to access new and previously unserved or underserved consumers to grow their portfolio, as evidenced by a steady uptick in subprime auto loans. At the same time, lenders face ways to mitigate unnecessary risk.
Alternative data is a stride forward in risk assessment, though some critics fear that this information may not be predictive, or that deeper subprime lending could create a bubble. So long as delinquencies remain low for these new borrowers, we're likely to see alternative data remain a facet of the credit approval process for years to come.
"As lenders become more aware of how they can use this data, it helps them better understand the consumer's behavior and fits them into the right loan with the right terms," says Hughes. "At the end of the day, putting a consumer in a bad loan is not good for the lender or the consumer."
POPULAR AT KBB.COM