2017 Chevrolet Bolt EV Deliveries Begin
by
Bob Nagy
|
December 13, 2016 1:00 PM
Making good on its promise to get an affordable electric-powered vehicle into the hands of consumers by the end of the year, the first three 2017 Chevrolet Bolt EV models were turned over to buyers in California at an event in Fremont, near San Francisco. Additional Bolt EVs are now making their way to dealers in California and Oregon with sales to commence in Massachusetts, New York and Virginia early next year. Chevy plans to expand availability of its new compact 5-door hatchback into more major markets during the ensuing months and expects to have the Bolt EV on offer at various certified dealers across the entire county by mid-2017.
The new Bolt EV carries a base price of $37,495 before incentives, and like other electric-powered models qualifies for a $7,500 Federal income tax credit in addition to any state and local deal sweeteners. Fitted with a liquid-cooled 60 kWh lithium-ion battery pack that energizes its 200-horsepower motor, the Bolt EV earns a 119 MPGe equivalent fuel economy mark from the EPA and a 238-mile per-charge rating.
Also: Kelley Blue Book Best Buy Awards of 2017
"All of the hard work that the Chevrolet team have put into designing, engineering and building the Bolt EV brings us to this truly satisfying moment of making the first deliveries to customers on-time, as planned," said Alan Batey, president of GM North America and Global Chevrolet brand chief. "Chevrolet is proud to offer a vehicle like the Bolt EV, with ground-breaking technology wrapped in a modern design that is also fun-to-drive at an affordable price."
More EVs and Plug-in Hybrid Vehicles…
2017 Ford Focus Electric: Bigger battery, more range, lower cost
2017 Toyota Prius Prime Quick Take
What's a fair price to pay for this vehicle?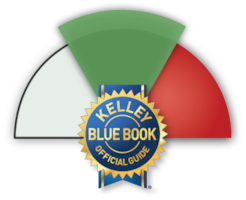 What's a fair price to pay for this vehicle?
We'll show you.
Find this Vehicle Near You
Chevrolet
dealers with this vehicle in stock
Chevrolet Bolt EV
vehicles for sale within 75 miles