Cadillac ELR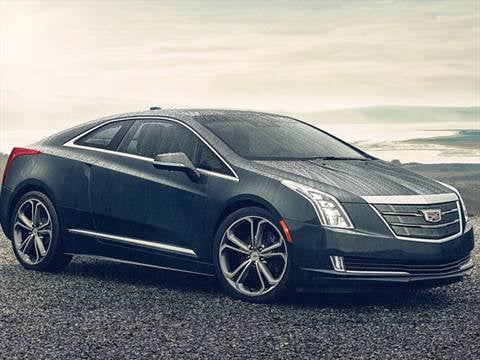 After a less-than-enthusiastic reception, the Cadillac ELR plug-in extended-range coupe returns for 2016 with a raft of improvements and a roughly $10,000 price cut. While its sophisticated gas-electric powertrain is based on the far less expensive Chevrolet Volt, the ELR has been modified for better performance and a slight increase in electric driving range to 39 miles.
New Features and Revisions
After debuting as a 2014 model very late in the production year, the ELR skipped a model year and returns for 2016 with multiple improvements and a $10,000 price cut. The 2016 ELR has roughly 25 percent more power, enhanced handling, Apple CarPlay compatibility and an optional performance package.
Other Model Years
2014
‑

2014 Cadillac ELR
(2014 model pictured)
New Features and Revisions:
The 2014 ELR is an all-new touring coupe and Cadillac's first plug-in hybrid.
See how style, options and other factors can impact pricing in your area.