Alfa Romeo Stelvio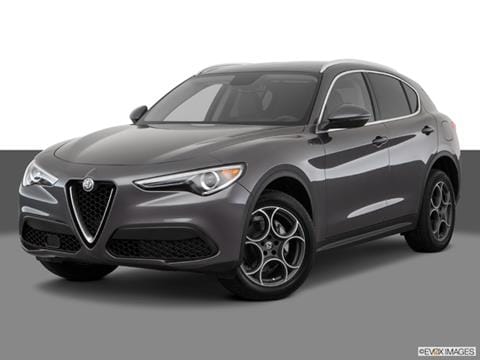 The 2018 Alfa Romeo Stelvio is an all-new compact-luxury- crossover SUV, and the first SUV from the Italian automaker. Though late to the burgeoning luxury-SUV party, the Stelvio looks to be one of the most interesting guests thanks to its performance-oriented attitude, stylistic flair and made-in-Italy credentials. Coming later is the high-performance Stelvio Quadrifoglio model with over 500 horsepower.
New Features and Revisions
The 2018 Alfa Romeo Stelvio is a brand-new compact-luxury SUV. It will debut in five trims, all with standard all-wheel drive and a 280-horsepower turbocharged 4-cylinder. Forthcoming is the Stelvio Quadrifoglio, a high-performance version with a 505-horsepower twin-turbo V6. The name "Stelvio" refers to a famed driving road in the Italian Alps.