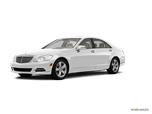 Changes for the 2013 Mercedes-Benz S-Class are minor and include the addition of the Premium 2 package (PARKTRONIC park assist, KEYLESS GO, rearview camera, Active multicontour front seat with massage) to the S350 BlueTEC 4Matic, S00 Hybrid and S550.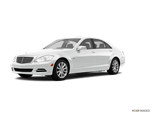 Diesel power comes to the 2012 Mercedes-Benz S-Class sedan with the introduction of the new S350 BlueTEC sedan. The S550 receives a new 4.6-liter twin-turbocharged engine producing more power and better fuel economy than last year's 5.5-liter V8.

About Mercedes-Benz S-Class
No car better defines the word "flagship" than the 2010 Mercedes-Benz S-Class Sedan. This large luxury cruiser sets the benchmark in creature comforts, cutting-edge technology, and robust performance for the upper strata of the automotive world. Headlined by the mainstream S550 model, the S-Class lineup also comprises the uplevel S600, as well as a pair of obscenely-powered AMG models. But this year, there's also a green addition to the vehicle line. By delivering combined fuel economy of 25 miles-per-gallon, Mercedes' first gas-electric hybrid, the S400, gives Benz buyers the opportunity to be both socially-conscious and well-pampered at once. Except for an affordable price, the S-Class now truly does have it all.