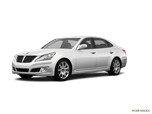 The only change to the Hyundai Equus luxury sedan for 2013 is a new color combination, White Satin exterior with a Saddle interior.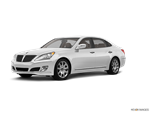 The 2012 Hyundai Equus luxury sedan gains a new, gasoline direct-injection 5.0-liter V8 producing 429 horsepower and paired with an all-new in-house-built 8-speed automatic transmission. The Equus Ultimate gains power rear side-window sun shades.

About Hyundai Equus
With the recent revamping of the Sonata and advent of the Genesis, Hyundai has been going full-throttle to ramp up their reputation and gain more recognition from car buyers in the midsize and full-size sedan segments. But with the 2011 Hyundai Equus, the Korean carmaker is aiming even higher. Garnering the same tech-savvy features and high-luxo panache as competitors such as the BMW 7 series, Mercedes-Benz S-Class and Lexus LS, the Equus has it all, but at lower price point. And while the Hyundai Equus is sold on the same lots as the entry-level Accent, it isn't exactly cut from the same cloth. In fact, it's hard to believe that the Equus is a Hyundai. Above all else, the service and amenities that come with the purchase of a 2011 Equus show that it's not just a value meal sprinkled with gold flake.