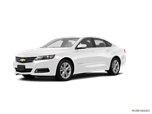 For 2015 the Chevy Impala is offering a bi-fuel model that can run on gasoline or compressed natural gas (CNG). The eAssist mild hybrid model is no longer available. The base 4-cylinder engine gets start-stop technology to save fuel, and 4G LTE with built-in Wi-Fi hotspot is now an option.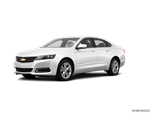 All-new for the 2014 model year, the Impala offers big gains in suspension and a stiff-yet-reasonably-light body structure. There's an inch more room between the front and rear wheels, and Chevy's designers penned a very good-looking body, albeit with less drama than the Charger, Chrysler 300, or even Taurus.
About Chevrolet Impala
The Chevrolet Impala arrived in all-new form last year, wearing a sharp new suit and boasting an interior filled with technology and creature comforts. With the revamp, the Impala gained a new lease on life and again became a standout in the waning full-size sedan segment that includes the Dodge Charger, Ford Taurus, Chrysler 300 and Toyota Avalon. For 2015, the Chevy Impala continues to redefine the segment with helpful features and the availability of a bi-fuel model that can run on gasoline or compressed natural gas (CNG). Like the generations of models that came before it, the 2015 Chevrolet Impala is notable for its plush ride manners, eye-catching design and generous space for passengers and cargo, but this latest version offers so much more.
View
Chevrolet Impala vehicles for sale
near you.