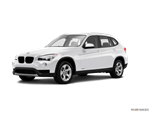 Since it was just introduced to the U.S. last year, there are no major changes to the BMW X1 for 2014.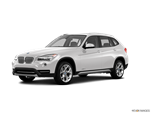 The 2013 BMW X1 is an all-new vehicle to the U.S. market, and its introduction here coincides with an update of the X1 in other countries. BMW's smallest SUV will feature fuel-saving technology such as Brake Energy Regeneration and, for 4-cylinder models, automatic start/stop engine management that automatically shuts off the engine at idle.
About BMW X1
The 2013 BMW X1 is almost ready to make its American debut. The 5-passenger SUV will slot in under the X3 when it goes on sale in this fall. The BMW X1 has been a popular SUV in global markets, and furthers the trend of downsizing premium vehicles. The 2013 X1 will be available with rear- or all-wheel drive, and will offer the choice of a 4-cylinder or 6-cylinder engine. Like the other X models in BMW's lineup, the new X1 is meant to be a versatile, quick and plush vehicle that is comfortable on a variety of road surfaces.