Your 1969 Ducati Mark 3 350 Desmo Values
---
$5,700
In Good Condition with typical mileage
When trading in at a dealership
---
Standard engine specs: 1-Cylinders, 4-Stroke, 340cc
---
From KBB.com
---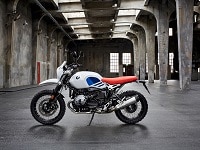 Best of 2018: Hottest New Motorcycles
Get a peek at the best new chrome and steel coming your way.
See the List
Get Blue Book® Values for:
---
© 2018 Kelley Blue Book Co., Inc. All rights reserved. 1/1/2019-4/30/2019 National Edition. The specific information required to determine the value for this particular vehicle was supplied by the person generating this report. This report is intended for the individual use of the person generating this report only and shall not be sold or transmitted to another party. Kelley Blue Book assumes no responsibility for errors or omissions.