Volvo Unveils Revamped Infotainment Platform - CES 2014
by
Zach Vlasuk
|
January 16, 2014 7:22 AM
While it's no secret Volvo has been playing catch-up with the industry in recent years when it comes to in-vehicle infotainment, the Swedish automaker confirmed at this year's Consumer Electronics Show (CES) that it will launch a brand-new connected car experience in every 2015 Volvo model. Sensus Connect, as it's called, offers the latest and greatest in mobile multimedia, navigation, and connected services along with an improved smartphone app that provides users remote control over their Volvo's heating and cooling system.
On the navigation front, Sensus Connect makes use of Nokia's revered HERE mapping software. Although it has yet to break through the glass ceiling in the U.S., Nokia HERE is regarded in many parts of the world as the preeminent cloud-based map service for its location accuracy, uncluttered 3D graphics, and, most of all, free lifetime map updates in automotive applications. In addition, Sensus Connect's overhauled voice recognition engine now incorporates one-shot destination entry for the navigation system, allowing the user to speak an entire address at once rather than following a series of voice prompts for the city, state, and house number search fields.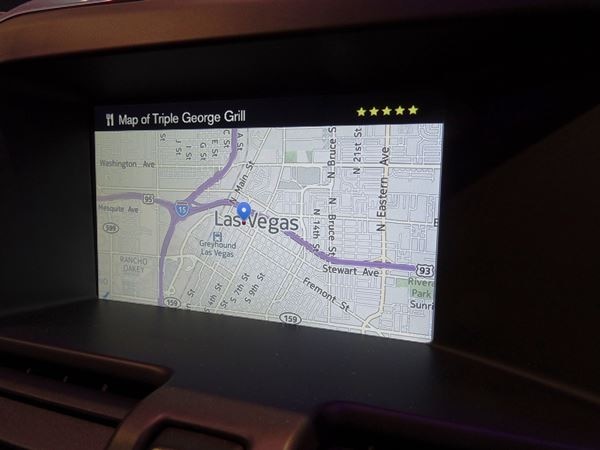 Along with fully-integrated Pandora radio (which does not require a paired smartphone), Sensus Connect will include approximately 15 mobile apps at introduction. Because the app folder and accompanying databases are stored in the cloud, Volvo can add new apps to the system at any time. At the outset, Sensus Connect will offer such vehicle-optimized apps as Yelp, TuneIn radio, Glympse, Park and Pay, and a location-based version of Wikipedia.
Unlike nearly all infotainment systems in the luxury space, Volvo's Sensus Connect can leverage the data stream of a smartphone or MiFi mobile hotspot instead of relying solely on a vehicle's built-in cellular modem. Simply put, drivers who already own a smartphone or personal MiFi hotspot are not forced to pay for two monthly data plans (personal device and vehicle). Volvo will also offer an optional embedded 3G modem for tech holdouts who don't yet own a smartphone or MiFi hotspot.
Volvo vehicles fitted with the current iteration of Volvo Sensus are eligible for a complimentary upgrade to Sensus Connect when the system hits the market in May 2014.