ZF GenShock system promises active suspension for the street
by
Bob Nagy
|
September 5, 2013 12:07 PM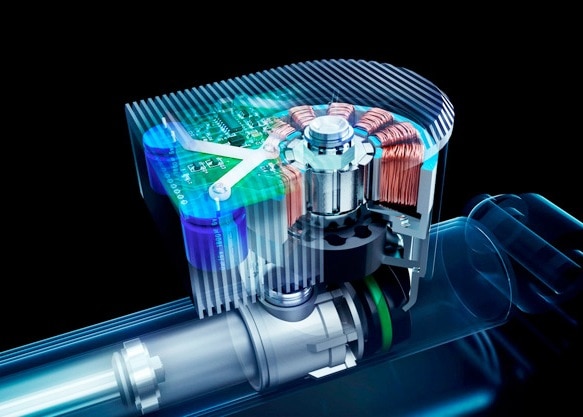 Best known for producing world-class automotive transmissions and adaptive damping systems, German automotive supplier ZF Friedrichshafen AG is now developing a new fully active suspension package with energy recovery function that it intends to offer for use on production cars. Working in partnership with U.S. firm Levant Power Corp, ZF claims its new GenShock technology provides an innovative take on the technology that is simpler, cheaper and more efficient than any that have been previously devised. If that proves true, it promises to open the door to a new era of enhanced vehicle dynamics that will permit sports car handling while retaining the ride comfort of a premium luxury vehicle.
Also: 10 Best Sedans Under $25,000
Now in its fourth generation, ZF's Continuous Damping Control (CDC) system has been used by virtually every German luxury automaker as well as by Bentley, Ferrari, Maserati and Rolls-Royce. A sophisticated extension of that technology, GenShock relies on the normal swaying motion of the damper piston to recover energy that would normally be lost. Channeling oil flow inside of the damper to drive an electro-hydraulic pump motor that acts like a conventional generator, it converts kinetic energy into electrical charge that's fed into the vehicle's main power supply to help decrease load on the engine, improving fuel economy and lowering CO2 emissions levels in the process. ZF also points out that GenShock is at its best when the vehicle is being driven over particularly bad road surfaces.
"Ride and handling are at the core of the driving experience,"noted Shakeel Avadhany, founder & CEO of Levant Power. "With GenShock-technology, ZF and Levant will reinvent that experience."
More Cool Technology...
Audi is introducing new Matrix LED lighting technology
Cadillac's Super Cruise technology is ready to start real-world testing
Mercedes-Benz has introduced a new anti-wrong-way-driver warning system