Used Leasing Remains Small, But for How Long?
by
Zach Doell
|
October 13, 2014 1:36 PM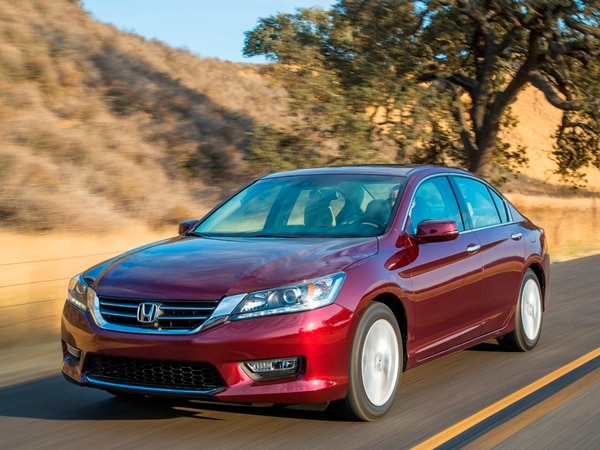 With average new-vehicle transaction prices ringing in at $32,500 in September according to KBB data, car buyers are migrating towards leasing rather than making an outright purchase.
Experian released data showing that new-vehicle leasing accounts for a record high 25.6 percent of all new vehicle transactions in Q2 2014, up from 13.5 percent in 2009. However, while new leasing tallies larger and larger shares of the auto financing market, used-vehicle leasing has remained relatively static.
Currently, used units account for just 3.19 percent of leasing overall, a level more or less maintained over the past four years, and a drop from its previous Q2 high point of 7.5 percent in 2008. This equates to roughly 30,000 current used leases, according to Experian. Albeit just a small niche, new market developments could see those figures rise within the next three years.
Prospective Leaps and Bounds
Slow new-vehicle sales at the onset of the recession attributed to the relatively light trickle of off-lease vehicles in the years following. A subsequent rebound in new-vehicle leasing in 2010 has resulted in mounting return numbers, projected by Manheim Auctions to total 2.1 million by year-end and 3.1 million through 2016.
This wave of off-lease vehicles could present challenges for dealerships looking at an escalating used inventory and a resultant downturn in pre-owned prices. That, for some, presents a strong opportunity for growth in the segment and raises questions about the validity of dedicated used-leasing programs.
Arguments for a Used Leasing System
"It's feeling like it is time to build a pre-leased program that would cater to the used-car shopper and less-than-prime customers," comments Scot Hall, executive vice president of Swapalease.com.
New leasing has historically been a financing alternative for customers with prime credit. Dedicated used leasing programs could allow for customers of limited budget and credit rating to afford vehicles at lower monthly payments, as well as offer shorter commitment periods compared to the 35-month industry average for new vehicles.
Also: The Class of 2015 -- New Vehicles Ready to Roll
And it could also save customers in repairs. Considering the shorter-term nature of factory-certified extended warranties, this type of program could create a sweet spot in terms of lessee commitment length and factory powertrain coverage. Conversely, a shorter used-lease term translates to a decreased customer buying cycle at dealerships, allowing dealers to keep more late-model pre-owned vehicles in play, and off dealer lots.
"CPO programs have proven the strength of pre-owned," mentions Hall. "We believe there will be a healthy market for a certified pre-leased environment with minimal risk to banks."
The system would also afford lenders, especially finance companies like Ally Financial or Ford Credit, an additional avenue for marketing their original leases back to customers in addition to a larger financing market share. The rising trend in 30-day and 60-day automotive delinquencies could also make these low-cost used leases even more appealing to financiers.
Ins and Outs of Used Leasing
The biggest draw for a used-vehicle lessee is the bargain pricing. At three years old, a used vehicle's depreciation curve has begun to flatten significantly, resulting in a more modest payment structure. However dealership incentives on new-car leases sometimes can equate to similar monthly payments in certain segments. Additionally, used vehicle residual values can be difficult to calculate and may result in overpaying.
Leasing a certified pre-owned vehicle can help alleviate the financial risks associated with paying for a used car, thanks to the added benefit of a factory-backed extended warranties. On the flip side, lease transfer sites like Swapalease.com provide customers additional freedom from long-term commitments by enabling lessees to negotiate transfers in and out of lease terms.
But financing through a major lender may not be an option. Many major banks and leasing companies do not participate in used-lease financing, some having closed the books on the process in the wake of the financial crisis. Specialty leasing firms and credit unions present greener pastures here.
The cards aren't exactly stacked in favor of used leasing programs, but with money to be made in financing and an opportunity for dealerships to keep used-vehicles in play - pre-owned leasing represents the most cost-effective way for consumers to get into a late-model car.