Top 10 From the 2012 Geneva Auto Show
by
KBB.com Editors
|
March 9, 2012 9:39 AM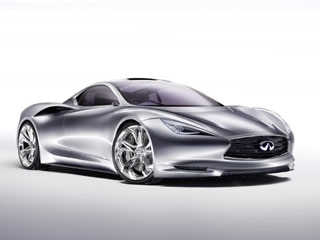 Most major international auto shows offer a blend of the practical, the exotic, and dream-kindling fantasy, as well as a showcase for technological innovation. The idea is to provide visitors with a comprehensive overview of what's new and alluring, stimulating their acquisition glands to the point that they scurry from the show directly to a showroom.
Measured against this standard, the 2012 Geneva show scores as well above average. Despite a European sales landscape that continues to look bleak, the Palexpo show facility was packed with shiny new sheetmetal, and the display gamut ran from high horsepower to high mpg, as well as from drop-dead gorgeous to you've-gotta-be-kidding.
The sampling that follows reflects a little of each.
First Up: #10