This Week in Car Buying: Year-end deals, Volvo's virtual strategy
by
Matt DeLorenzo
|
December 23, 2014 1:31 PM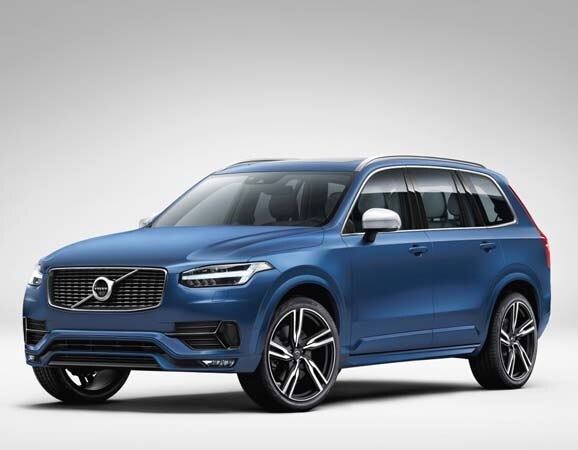 It's all in the family. The Holiday sales event and year-end closeouts underway are offering some of the most attractive cash-back and leasing deals on family cars, according to KBB's 10 Best New Car Deals for December.
The top deal going right now is a $4,000 cash back offer from Mazda on its people-moving 2014 CX-9 crossover SUV, which is also shown to have a Kelley Blue Book Fair Purchase Price of $27,749 on its $30,815 sticker. The top lease deal is on the 2015 Chevrolet Malibu, which is being offered at $189 per month on a 36-month contract with $1,363 due at signing. KBB's Fair Purchase Price for this model is $23,393 on an MSRP of $24,560.
With dealers trying to hit monthly and annual sales targets and manufacturers priming the pump with cash and other incentives, the end of the year is typically one of the best times to buy a new car. Slow showroom traffic, bad weather and holiday shopping contribute to an environment where dealers are looking to close a sale rather than risk making no sale at all. A major factor to consider on the buying side is determining your personal situation to see if you are better off leasing or buying. And when looking at incentives, be sure the deal is available on a car equipped as you'd like.
Among the other family cars with top deals are the 2014 Toyota Avalon, which has a $1,000 rebate plus 0-percent financing for 60 months and the 2014 Chrysler 300, which currently offers a $4,250 incentive. Lease deals for December include a $149 per month offer on the 2014 Honda Civic for 36 months and $1,999 down, $249 on the 2014 Toyota Prius V for 36 months with $999 up front, $189 on the 2015 Mazda6 with $1,989 down, and $259 a month for the 2015 Buick Regal with a $3,109 initial payment. http://www.kbb.com/car-reviews-and-news/top-10/best-car-deals/2000008547/
Interest rates steady
If you're looking to buy a car before the end of the year, now is a good time to finance as interest rates continue to hold steady, according to www.bankrate.com. According to the site, "The average rate for a 60-month new car loan remained at 4.05 percent. The average 48-month new car loan stayed parked at 4 percent. The average 36-month new car loan was unchanged at 3.98 percent." Meanwhile, used car loans followed that trend with the 36-month terms averaging 4.92 percent and 48-month loans steady at 4.99 percent.
Volvo's On-Line Evolution
Leaving Tesla to challenge the traditional new car franchise system, Volvo is taking a different tack in pushing online sales of cars through its existing network to streamline the car buying process. In addition to its new digital strategy, Volvo is cutting back on its auto show presence and instead will focus on Volvo-specific events and enhancing the dealership experience with a decidedly Swedish flair.
Also: The Class of 2015 -- New Vehicles Ready to Roll
According to Alain Visser, senior vp of marketing, sales and customer service for Volvo Cars, the new approach is called the Volvo Way to Market. "We don't want to throw all existing marketing concepts overboard," he explained, adding, "Many of them exist for a good reason. We also don't want to have the arrogance to say that we are better than all the rest. But we do have the self-confidence to say that we are different. So our way to market has to be different too."
Enhancing the online experience
Volvo's approach to using online tools to sell cars is designed to leverage its dealer network rather than replace it. A pilot program to sell 1,927 Special Edition Volvo XC90 models (built to commemorate the company's establishment in 1927) was the first test of this digital approach in which the only way customers could buy these models was by ordering them online. Volvo is also creating a new vehicle configurator that instead of requiring that the customer build their car from the ground up, presents a so-called "designer's choice", a fully optioned model that the customer can adjust with more or fewer features based on taste and budget. The configured car appears in a short video showing it in motion. This new configurator is a feature of Volvo's totally redesigned website which the company says is more of a brand experience than a simple source of information.
Fewer auto shows
The other major initiative is backing away from traditional motor shows as a way of reaching the press and public. Volvo Cars will reduce its activities to where it will remain in just one major motor show per region per year: Geneva in Europe, the alternating Beijing/Shanghai shows in China and the North American International Auto Show in Detroit for the U.S. Instead, the company will organize an annual event, much like Apple with consumer electronics, to showcase the brand, new products and innovations.
Volvo is also rethinking its advertising and sponsorship efforts, looking to reduce overall expenditures in the mass market and target that money to reach car buyers. The only sponsorship that will continue will be Volvo Ocean Race, an around-the-world sailing competition held once every three years.
At the dealership level, Volvo will require showrooms to have a uniform layout, look and feel, along with exterior and interior cues reinforcing Volvo's Scandinavian roots. Also, dealers will be encouraged to give customers drinks in Sweden-produced glasses and offer Swedish cuisine in waiting lounge areas. In addition, buyers will also be assigned a Personal Service Technician who will take care of them throughout their ownership experiences. The complete program is expected to be implemented globally by 2018.