This Week in Car Buying: Inventories shrink; Fleet sales dip; Volvo's rental remedy; Product cycles quicken
by
Matt DeLorenzo
|
June 19, 2015 6:26 AM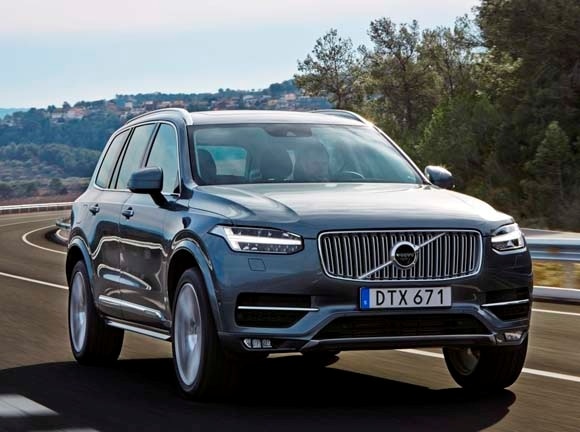 Coming off strong May sales and with production tapering off in anticipation of the new 2016 models, the auto industry has seen its inventories of cars shrink to 56 days, according to Automotive News. That's the tightest supply of vehicles on the ground since last October. The days' supply is the number of days it would take at the current sales rate to move all the cars that are in transit or on dealer lots. An ideal supply is considered to be 60 days.
Manufacturers are keeping a tighter rein on production schedules to avoid an oversupply which would increase pressure for costly incentives to clear out stocks. GM announced last week cuts in Chevy Sonic and Buick Verano production. Overall, automakers were able to reduce their inventory by 3 percent in May.
Among the volume model with the highest days' supply is the Fiat 500, with an inventory of 13,500 units, which at current sales rate would take 133 days to sell. That's down from 145 days at the start of May. Cadillac's ATS stands at 118 days' supply, down from 146. The maker with the tightest inventory remains Subaru, which has a 19-day supply of vehicles, a reflection of how hot sales have been for the Japanese brand. Conversely Fiat has an overall 109-day supply of product on the ground.
Fleet sales dip
Another byproduct of the strong May sales figures is a lessening of manufacturers pushing units off into fleet sales. Automotive News reported GM saw fleet deliveries drop by 7.6-percent in the month, although one-in-four vehicles sold by the manufacturers continue to see duty in either business or daily rental fleets. Ford and Lincoln have the highest percentage of fleet sales at 32 percent, while American Honda reports only 2 percent of its total sales as going to fleet.
Still, fleet sales remain an important outlet for automakers, to not only get visibility among future buyers in rental fleets, but also as a way of managing production. The Wall Street Journal reports that the mix of vehicles sent to fleets is increasing for traditional sedans like the Toyota Camry and Chevrolet Malibu, while hot compact crossover SUVs are sold for higher margins at retail.
In particular, subcompacts are most often pressed into daily rental service, with 28 percent (a 4-percent increase) going that route in the first quarter, the paper reported. The Chevy Cruze had the highest penetration with fleet accounting for 45 percent of sales.
Analysts see much of the current shift in mainstream compact and midsize sedan volume going into fleet as a temporary stopgap as they look to shift production from these previous bread-and-butter products into crossovers and other faster selling models with higher margins. It also means that used car buyers will find better deals on these sedans through a daily rental company's retail lot as well as by dealers selling them as certified pre-owned (CPO) units.
Also: The Class of 2016 -- New Cars Ready to Roll
Short-term rental remedy to XC90 ramp-up
With any all-new model, there is usually a ramp up period where production has yet to meet the demand. Such is the case with the redesigned Volvo XC90, which is just now hitting the Swedish automaker's showrooms. As a result, Volvo has more commitments from buyers than vehicles on its hands. The automaker has developed a unique program with Enterprise Rent-A-Car to provide special rental rates to these customers to drive XC60s, which are in more abundant supply.
The program involves the rental company buying XC60s from dealers, renting them on a short term basis to those waiting for their XC90s at rates subsidized by Volvo. After 6 months, Enterprise will resell the XC60 back to dealers, who will then in turn, market the cars as CPO units.
The program is designed to provide stopgap transportation to some 4,000 buyers of XC90s who otherwise would have to wait up to three months to take delivery of their new vehicle.
Product cycles quicken
Typically buyers of a new generation of a particular model could count on four, five or maybe even six years before a model refresh, which is a good thing when it comes to maintaining high resale values. However, the competitive nature of the business has forced manufacturers to not only shorten that cycle between generational changes, but also mid-cycle refreshes and restyling. It's not gotten back to the year of the annual model change, however, we've already seen vehicles like the Honda Civic and Toyota Camry undergo significant makeovers within two years of the debut of an all new version.
Now comes word that Nissan will also play the game, giving its Sentra compact a major freshening for the 2016 model year just three years after it bowed in 2013. It will be similar to mid-cycle remake of the Altima, also due for the 2016 model year. Fred Diaz, senior vice president for Nissan, told Automotive News said the upcoming Sentra will be "almost all new." The changes are said to include both styling and new technical features.