This Week in Car Buying: Inventories climb; Rebates rise; Ford offers $10G on F-150; Buyer beware; Are you being targeted?
by
Matt DeLorenzo
|
July 16, 2015 12:30 PM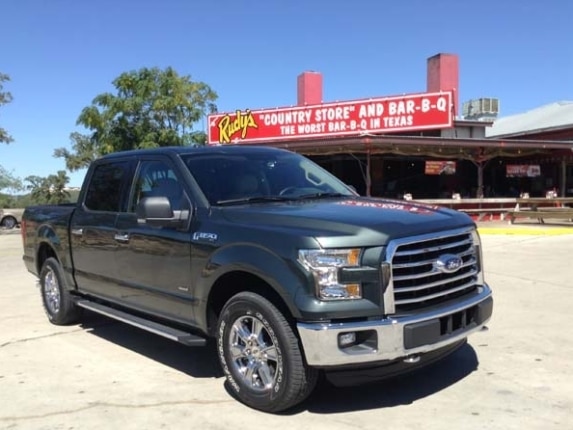 Even though car sales grew in June, the number of cars on dealership lots went up faster, causing the industry's supply to grow to 61 days, up 5 days from the end of May. While 60 days' supply, the time it would take to sell every car in inventory, is considered ideal, the increase reflects some disparity in the market, where certain models, like sedans, are selling at slower rates than other, specifically more popular vehicles like crossover SUVs.
In the overall picture, not much has changed, according to Automotive News, which reports that Subaru has the industry's leanest inventory at 22 days' supply, while Fiat has the largest with 150 days' worth of vehicles on hand. And despite low fuel prices and increased demand for light trucks, Ram came in with the second largest days' supply of 109.
Also: The Class of 2016 -- New Cars Ready to Roll
Rebates to rise
Industry observers are expecting incentives to increase on mid-size sedans as their popularity continues to decrease. In fact, perennial Honda best-seller Accord has slipped to 9th place among top selling models and is on track to be eclipsed by the CR-V crossover sometime this year if current trends hold.
Sales figures show that mid-size cars are down 3.4 percent while mid-size crossovers are up 3.6 percent. Chrysler chief Al Gardner tells Automotive News that an incentive war could break out in this class of vehicles, even though Chrysler 200 sales have doubled over last year. But, manufacturers are increasingly relying on spiffs to keep the sales momentum going. The trade journal reported that last week a base 2015 Hyundai Sonata priced at $21,975 was being offered with $1,750 cash back, while a $22,990 Chrysler 200 had a rebate of up to $2,500.
Look for similar deals to increase as manufacturers seek to clear out stocks of 2015 models in advance of the 2016 model year.
Ford offers $10,000 on F-150
Bloomberg reports that Ford is offering incentive packages of up to $10,000 on its newly redesigned F-150 to combat eroding market share as it ramps up production. The news service says Ford's website is offering "up to $10,029 in total savings" in some areas on 2015 F-150 XLT SuperCab 4X4 models equipped with sport or chrome packages.
While the F-150 continues to be the top selling model in the U.S., last month its share of the full-size pickup market fell by 5 points to 28 percent and sales are off for the F-150 by nearly 9 percent through the first six months of 2015. It appears that the big rebates are for more fully-equipped high margin models rather than entry- or mid-level variants. Inventory for those trucks, according to the company, are a bit tighter as production ramps up for the aluminum-bodied vehicle. Still, the days' supply leads to the conclusion that Ford hasn't quite gotten the mix of trucks right-inventory grew by 13 days' supply in June and the company reportedly has over 211,000 of these vehicles in stock.
Buyer beware
Some 7,000 to 10,000 vehicles that were covered by insurance were damaged last May by floodwaters in Texas and there is some concern that some may be resold to unwitting purchasers. One way to check out a car's history is to go to www.vehiclehistory.gov which aggregates title information from 44 state motor vehicle departments to find out if the vehicle has been damaged or has been issued a salvage title. But it's up to the consumer to find out this information as only 38 of the DMV's actually check the data base before issuing new titles to vehicles.
Fortunately, according to Automotive News, one of the states to expand its use of the database is Texas. Part of that effort is to publicize the availability of title information through an ad program that encourages shoppers to use the system by saying "Don't buy a wreck, do a title check."
Also: Kelley Blue Book Best Buy Awards of 2015
Are you being targeted?
Technology continues to evolve and as dealers try to reach new customers, they are beginning to target visitors to their websites with specific offers based on where they live. Of course, the visitor has to log in or register with the dealer, but once they have that information, either an e-mail or mobile number, they can target specific offers to you based on that data and your location. Called Geofencing, the technology has been successfully employed by large retailers like Target, but according to Automotive News, only 10 percent of dealers use the approach.
In addition to making an initial offer, the technology also allows dealers to track their prospects and if it determines they are shopping at another dealership, can send an additional offer in an effort to lure them back to the original dealership.
Whether these offers are welcome or not is left to be seen. If it helps a customer get a better deal, it might become more commonplace in the future. However, there is also the risk of a backlash over privacy issues.