This Week in Car Buying: Big Game Blues, Certified Pre-Owned Sales Soar, Bargain Hunting the Slow Sellers
by
Matt DeLorenzo
|
January 30, 2015 7:19 AM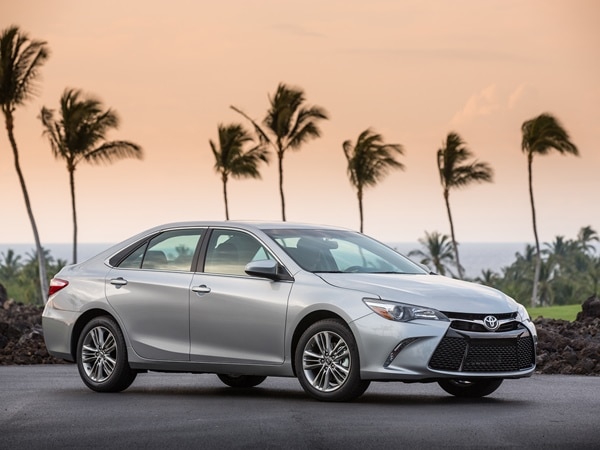 If Labor Day is the weekend that buyers hit the showrooms, this weekend when the NFL Championship is decided, is probably the slowest of the year. About one in three Americans will likely be watching the Big Game Sunday, which means there will be less tire kicked than footballs. That doesn't mean automakers are going entirely dark because the game traditionally has been used to raise awareness for particular brands with funny or memorable commercials, such as last year's Maserati ads, the Ram farmer spots with the Paul Harvey voiceover and Acura's wacky NSX spots with Jerry Seinfeld.
This year will be different with roughly half the number of makes paying the $4.5 million tab for a 30 second commercial during the game's broadcast. "Even though several automakers, including Toyota, Nissan, Kia, Audi, BMW and Mercedes-Benz are scheduled to advertise during the 2015 Big Game, it's still just half the number that advertised last year," observed Jack Nerad, KBB Executive Editorial Director and Analyst. "This dramatic drop in the number of automotive advertisers suggests that, this year at least, more automakers are finding the high cost of advertising in the Super Bowl is not justified by the results, especially when the spots don't necessarily resonate in the long run with car shoppers."
Indeed, a survey of KBB visitors found that only 24 percent recall any cars or trucks advertised during last year's game. Among the brands that made the biggest impression, 33 percent recalled Chevrolet, 27 percent Ford and 13 percent Dodge. All three will be sitting out this year. While the idea behind the ads are to build brand image rather than move the iron, the bump in awareness can prove to be fleeting. In the case of Maserati, which was one of the most memorable advertisers in the weeks following the 2014 game, the Italian automaker registered less than a half-percent of awareness of that campaign.
Certified Pre-Owned Sales Soar
Not only was last year a good year for new car sales, the category of manufacturer Certified Pre-Owned cars set another record last year and is poised to go even higher in 2015, topping 2.5 million units, according to Automotive News. The industry's 29 certified used-vehicle programs retailed more than 2.3 units These vehicles are certified by the manufacturer and come with warranties. Often they command a premium over private sale or non-certified used cars.
Tom Webb, Manheim Auction's chief economist, told the trade paper that he expects CPO sales will top 2.5 million, which is about the same number of vehicles expected to come off lease, although not all those cars will make the certified cut. CPO units can also come out of a dealer's demo and rental fleets as well as from consumer trade-ins.
Also: Kelley Blue Book Best Buy Awards of 2015
Among the leaders in CPO volume are Toyota (432,790 units) and GM (410,235). GM is looking to boost its number of CPO cars by pre-certifying them before they go to dealer auction as well as offering consumer incentives like 1.9-percent financing on 36-month contracts for buyers of used Chevrolet Cruze, Buick LaCrosse and GMC Terrain vehicles. Among luxury makes, Mercedes-Benz is the CPO leader retailing some 119,257 vehicles under the program last year, a 20-percent gain.
Slow sales beget bargain bonanza
Last week we reported that industry inventories have settled in at nearly an ideal 60-day supply across the board, although there does remain some weaknesses in certain segments, most notably the EV, hybrid market as a result of falling gas prices. Evidently cheaper gas is also affecting another line of relatively fuel stingy vehicles as General Motors has announced that it is cutting back production of its 2015 Buick Verano and 2015 Chevrolet Sonic. Automotive News reported that GM's Orion assembly plant will be idled for two weeks, one in February and the other in April, to adjust growing inventories of the two models.
The Buick Verano currently stands at an 84-day supply while the Chevy Sonic is at 127 days' supply. GM is currently offering $250-$500 cash rebates on the Verano and financing ranging from 3.9-7.9 percent, while the Sonic has $500 cash back and interest of 2.9-6.9 percent. More generous incentives are available on 2014 models, with both Verano and Sonic rebates ranging from $500 to $1,000 and respective finance deals of 0-5.9 percent and 1.9-5.9-percent.
Bank rates remain stable
Auto loan rates barely budged this week, according to Bankrate's latest survey of interest rates. The average rates for 60-month and 36-month new car loans inched down 1 basis point to 4.07 percent and 4.01 percent, respectively. A basis point is one-hundredth of 1 percent.
For the third consecutive week, the average rate for a 48-month new car loan was 4.04 percent. The average rate for a 48-month used car loan fell 2 basis points to 5 percent, and the average rate for a 36-month used car loan fell 3 basis points to 4.87 percent.
Popular at KBB.com