New Lexus F model teased for Detroit - likely the 2015 RC F Coupe
by
Bob Nagy
|
December 9, 2013 1:46 PM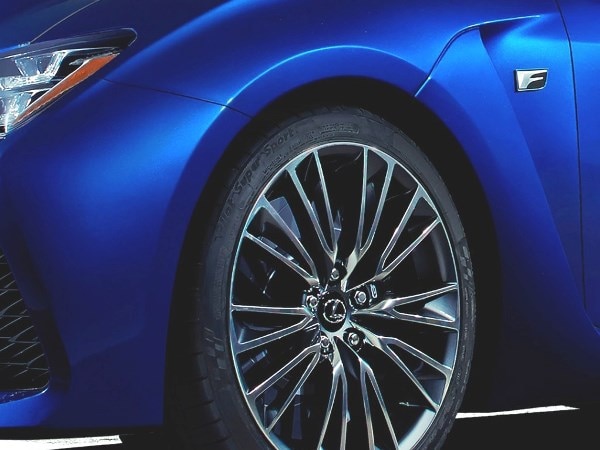 While remaining tight-lipped about any details - including even its name, Lexus has confirmed that the next performance model to join its lineup wearing an F badge will be formally unveiled at the Detroit Auto Show in January. A close look at the single teaser image released indicates this mystery car has a good deal in common with what's believed to be a disguised RC F Coupe prototype that was spotted testing earlier this fall in Europe.
10 Best Luxury Cars Under $40,000 for 2014
While the wheels on the upcoming F variant in this picture are slightly different from those fitted to the test mule, the car's fender shape, front air intake configuration and side air vent are pretty much spot on matches and would add more credibility to earlier speculation that the 2015 Lexus RC F Coupe would be revealed in the Motor City. Regardless of what actually turns up, Lexus promises it has been "engineered from scratch, one performance layer at a time," and "promises a bold, gritty, experience synonymous with the famed Lexus F heritage."
More Performance Coupes...
The new 2014 BMW 4 Series Coupe will soon spawn a hot 2015 BMW M4 variant
The hot Nissan GT-R gets a full Nismo treatment with 600-hp for 2015
The new 2014 Porsche 911 Turbo and Turbo S are supercars you can drive every day.
Popular at KBB.com