New fast-charging interface promises 15-20 minute EV battery replenishment
by
KBB.com Editors
|
May 4, 2012 5:21 AM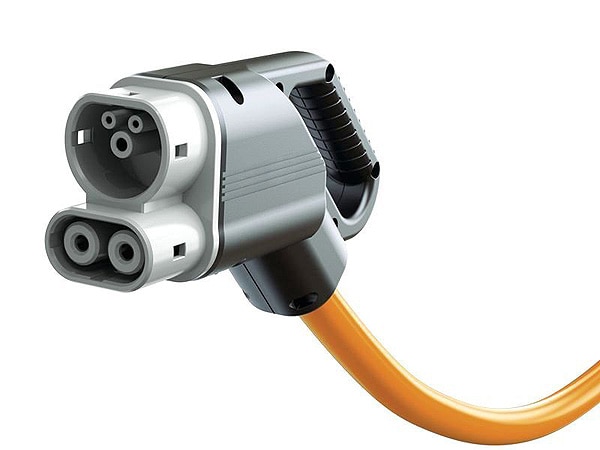 Eight auto manufacturers have agreed to support a new unified port and connector design architecture that can accommodate both AC and DC fast-charging systems for electric vehicles. Officially called "DC-fast charging with a Combined Charging System," it integrates single-phase AC charging, fast three-phase AC charging, DC home charging and ultra-fast DC charging at dedicated public stations into one common vehicle inlet. The system also will allow battery replenishment at the highest-speed commercial rechargers to be accomplished in 15-20 minutes.
In addition to being supported by Audi, BMW, Chrysler, Daimler, Ford, General Motors, Porsche and Volkswagen, the new DC-fast charging with a Combined Charging System has been blessed the International Society of Automotive Engineers (SAE) and the ACEA, the European association of vehicle manufacturers. The former will use it as a standard that incrementally extends the existing Type 1-based AC-charging hardware while the latter has selected it as the official AC/DC-charging interface for all new vehicle types in Europe beginning in 2017.
According to its developers, the Combined Charging System was created to facilitate the charging process for electric vehicles on a global basis by providing a uniform standard with identical electrical systems, charge controllers, package dimensions and safety mechanisms. It also maximizes the potential for full integration with future "smart grid" developments by incorporating common broadband communication methods and will help reduce the development costs and complexity of infrastructure elements while improving charging reliability, reducing maintenance and ultimately lowering the total cost-of-ownership for end customers. The first vehicles to be fitted with the new Combined Charging System connectors will go on sale in 2013.