Mazda Opens Up to App Developers - CES 2014
by
Zach Vlasuk
|
January 15, 2014 1:07 PM
Mazda's first ever appearance at CES brought with it the announcement of a strategic partnership with Seattle-based software company, OpenCar, to offer a new software development kit (SDK) to app developers in the coming months. Similar to Google Play's SDK in both look and feel, the new OpenCar Connect platform will help streamline the creation of vehicle-ready HTML5 apps.
"Mazda is serious about innovating drivers' in-car connectivity experience. So we partnered with OpenCar to enable 3rd party developers to create a ground-breaking variety of Apps while promoting the absolute highest level of safety," said Masashi Yamasaki, General Manager of Electrical & Electronics Development Dept. for Mazda Motor Corporation.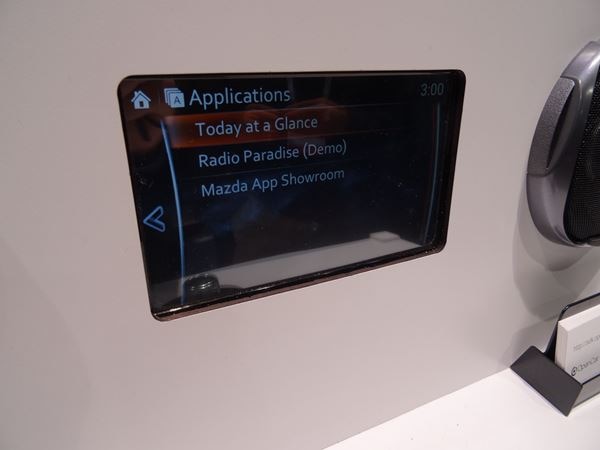 What does this mean for connected cars of the future?
Given that every automaker has its own safety, graphical, and Human Machine Interface (HMI) requirements, creating vehicle-specific apps can be a daunting and seemingly hopeless task for developers who are unfamiliar with automotive software standards. OpenCar Connect provides developers with a comprehensive template of the automaker's mandatory system requirements, thus greatly simplifying the process of writing automotive-grade code. Moreover, apps created with OpenCar Connect can be modified for any number of vehicle makes and models.
For those who currently own a vehicle equipped with smartphone integration, you may have wondered why your infotainment system offers only a handful of integrated apps. This conspicuous deficiency of apps is due in large part to the fact that most developers are unfamiliar with the stringent programming regulations surrounding automotive software, and therefore unwilling or simply unable to adapt their product for in-vehicle use. The user-friendly nature of Mazda's open source SDK will significantly encourage the production of vehicle-compatible apps.
If you are a developer and would like more information about OpenCar Connect, check out their site.