Maserati teases all-new Ghibli for 2014
by
Bob Nagy
|
April 3, 2013 6:16 AM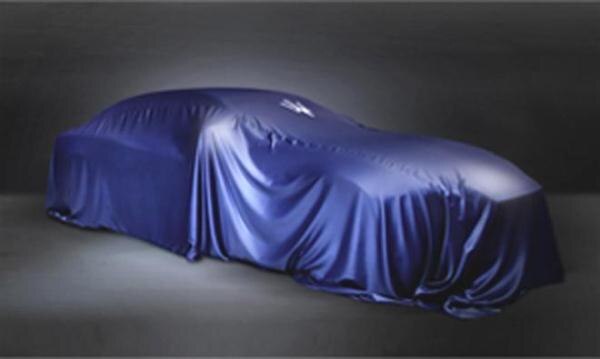 Awaiting a full reveal later this month at the Shanghai Auto Show, the all-new 2014 Maserati Ghibli has made its first under-wraps appearance in this official factory image. Set to enter the automaker's lineup later this year positioned below the flagship Quattroporte sedan in price and size, the new 4-door, rear-drive Ghibli will go head to head with cars like the Audi A6, BMW 5 Series, Mercedes-Benz E-Class/CLS-Class and Porsche Panamera.
Also: New 2014 models unveiled at the New York Auto Show
Rumors continue to swirl around whether the new Ghibli will be spun from a scaled-down version of the platform used by its larger sibling or by architecture that shares more in common with the Chrysler 300. The same holds true for the Ghibli's base powertrain, which could consist of a Ferrari-designed 3.0-liter twin-turbo/direct-injected V6 engine from the Q-porte paired with an 8-speed automatic, or a turbocharged version of Chrysler's 3.6-liter Pentastar V6, also backed by the same ZF-sourced transmission. May there also be a hot twin-turbo V8, a more econo-oriented turbodiesel and all-wheel drive in the new Ghibli's future? We'll know more in three weeks.