Maserati Centennial Exhibition opens in Modena
by
Bob Nagy
|
June 20, 2014 2:21 PM
Set in the modernistic Enzo Ferrari Museum, "Maserati 100 - A Century of Pure Italian Luxury Sports Cars" opened this week in Modena to help celebrate the 100th anniversary of the historic Italian marque. This multimedia event showcases up to 30 of the automaker's most significant vehicles during the course of the next six months, including 21 that will be on permanent display. Visitors to the venue also will be able to see a number of historic Ferrari and Alfa Romeo models also housed in the venue. In addition to highlighting some of the most meaningful Maseratis ever built, the accompanying gallery highlights several of the more colorful and intriguing one-offs.
Maserati Tipo 26
Launched in 1926, the Tipo 26 was the first Maserati to sport the signature Trident badge. Winner of the Targa Florio that year with company co-founder Alfieri Maserati at the wheel, the Tipo 26 recorded what would be the first of Maserati's many motorsport victories.
Maserati V4 Sport Zagato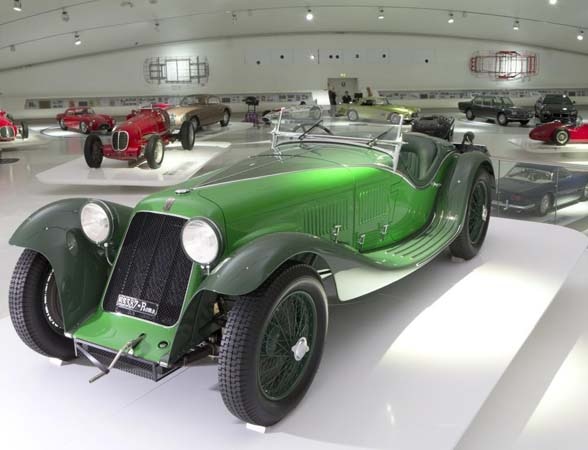 Introduced in 1929 and later rebodied by Zagato in 1934, the awesome Maserati V4 is powered by a 4.0-liter V16. In addition to setting numerous class speed marks with driver Baconin Borzacchini, the original V4 had a top speed of 154 mph, which made it the world's fastest car at one point in time.
Maserati 8CM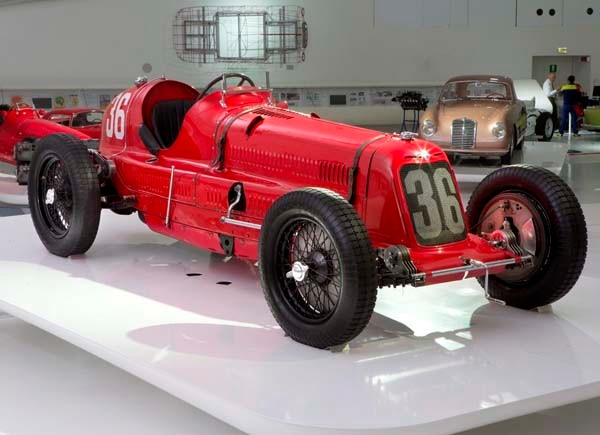 Built from 1933-35, the Maserati 8CM was one of the marque's early Formula One racers. Its sole F1 conquest came in the 1933 Belgian Grand Prix with a specially-modified version piloted by legendary Italian driver, Tazio Nuvolari.
Maserati A6 1500
A bellwether exercise in its own right, the 1947 Maserati A6 1500 was a street car that wrapped its Pininfarina bodywork around a 1.5-liter inline-6 racing engine. The car was also produced in a 2+2 fastback configuration and later as an A6 2000 with a larger 2.0-liter engine.
Maserati Tipo 60/61 "Birdcage"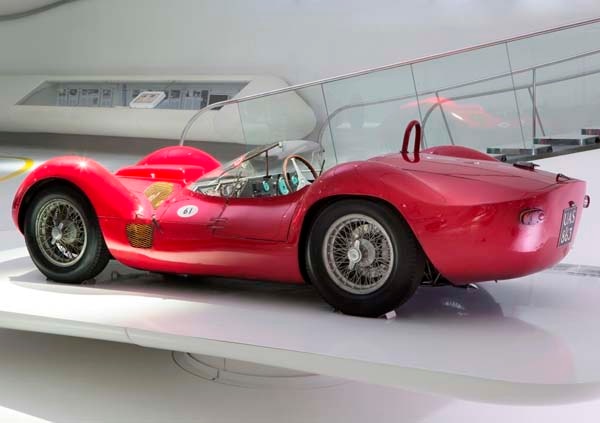 Introduced in 1959, the 2.0-liter Tipo 60 and its 3.0-liter sibling, the Tipo 61, were designed for long-distance running and featured a lightweight frame made up of over 200 individual tubes that gave the car its nickname. The Birdcage won numerous races around the world including its maiden outing with Sir Stirling Moss behind the wheel.
Maserati 250 F
First campaigned in 1954, the elegant and extremely fast Maserati 250 F won numerous races, including its first with Juan Manuel Fangio behind the wheel at the Argentinian Grand Prix. Powered by a 2.5-liter inine-6 engine, it also carried Maserati to an F1 World Manufacturer's Championship in 1957.
Maserati 3500 GT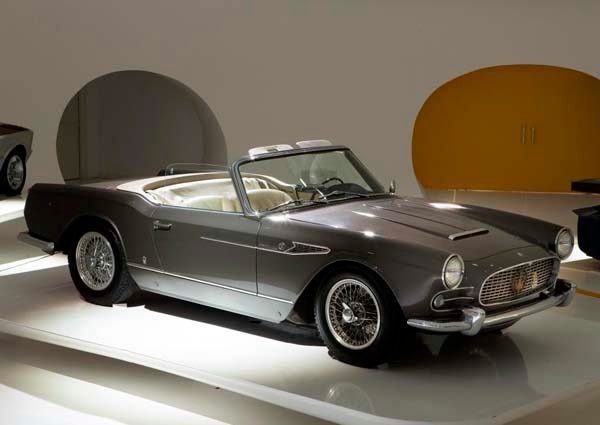 Produced from 1957 to 1964, in both coupe and convertible form, the Maserati 3500 GT was the marque's first series production car. All 2,226 built were fitted with a 3.5-liter inline-6 engine, with the early carbureted GT models making 220 horsepower and the later, fuel-injected GTi versions developing 235 horses.
Maserati Quattroporte
Introduced in 1965 and pictured here with its modern-day successor, the original Maserati Quattroporte was billed as "the world's fastest sedan" and had a claimed top speed in excess of 140 mph. This particular example was once owned by Italian film star, Marcello Mastroianni.
Maserati Boomerang Concept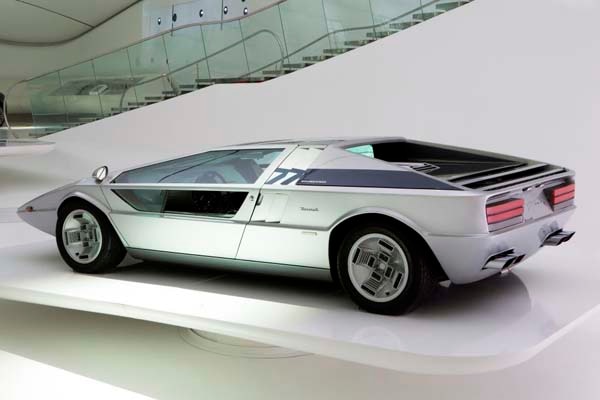 First seen at the Turin Auto Show in 1971, the Maserati Boomerang Concept turned up in Geneva as a running one-off. Designed by ItalDesign's Giorgetto Giugiaro, the futuristic mid-engine GT is powered by a 310-horsepower/4.8-liter V8 and has an estimated top speed of 174 mph.
Maserati 420M/58 Eldorado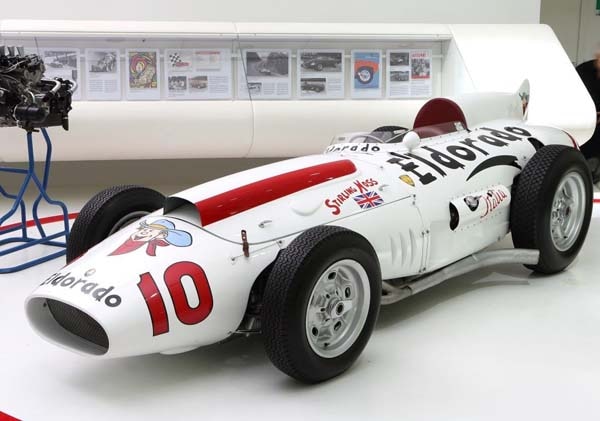 This one-off racer was commissioned by the Eldorado Sud ice cream company to compete in the 1958 Race of Two Worlds on an oval circuit at Italy's famed Monza track. Similar to an American Indy Car and powered by a 4.2-liter V8 that developed about 420 horses, it was driven by Stirling Moss. He finished seventh in the event after crashing out of the third heat when the car's steering gear failed at 160 mph.
Wester speaks
At the opening ceremonies, Maserati CEO Harald Wester noted that: "The Centennial of Maserati could not have come at a better moment in our history. I say this because today Maserati is a thriving company, with new models that have proven hugely popular with an ever-increasing audience and others, in the pipeline, which will propel the company towards the prestigious goals that we have set. This exhibition, which retraces our first century of history, is truly one of a kind: never before have all these models which have shaped our history been gathered together under one roof."
More Supercars...
The 2014 Aston Martin Vanquish Volante has just gone on sale here
Ferrari's radical 2014 LaFerrari packs a 950-horse hybrid powertrain
The stunning 2014 Porsche 918 Spyder is an 887-hp plug-in hybrid