Lincoln Motor Company prepares for a bold new future
by
KBB.com Editors
|
December 5, 2012 2:22 PM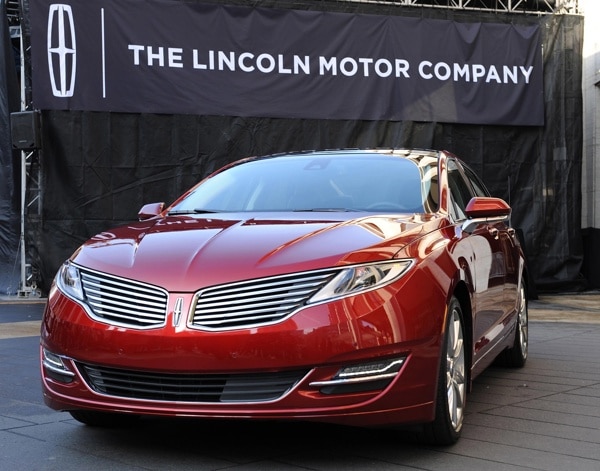 Barely a month after opening a new dedicated Lincoln design facility in Dearborn, Ford's luxury division has formally recast itself as the Lincoln Motor Company and revealed new details on its master plan for putting the brand back into a position of prominence in the premium vehicle market. Building on its 92-year brand heritage, Lincoln intends to go after what it calls "progressive luxury consumers" using a combination of distinctive offerings and unique customer services. The automaker's resurgent product push begins this month when a completely redesigned 2013 Lincoln MKZ sedan arrives in showrooms offering both 4-cylinder and V6 conventional engines choices as well as a Hybrid variant. It will be the first of four new models to hit the market during the course of the next four years, all infused with elegant design and technical innovation.
Early 2013 will see the inception of the first new-era promotion initiative, the Lincoln Host and 24/7 Concierge Service. This unique ownership adjunct will allow customers to have a personal concierge serve as a guide and counselor on all aspects of the initial shopping and later ownership processes. The division also will institute Lincoln Date Night, another type of hands-on promotion that will allow qualified potential buyers to experience weekend with one of its new vehicles that will include an all-expenses paid night on the town courtesy of the brand.
Jim Farley, executive vice president of Global Marketing, Sales and Service and Lincoln, also confirmed that Lincoln's profile-raising program will include its first-ever Super Bowl advertising. The content for the ad will be culled from consumer comments made on Twitter and then compiled by comedian Jimmy Fallon into a spot that will run during the NFL championship game.
"The all-new Lincoln MKZ represents a new day for Lincoln and we consider it a worthy new calling card for a reinvented brand," said Farley. "Along with a reinvented customer experience of delightful personal service, we are confident Lincoln will be on the leading edge of attracting a new class of premium buyers who delight in discovering new and better ways of rewarding and distinguishing themselves from the norm."