Leasing's Comeback May Be Further Fueled By Transfers
by
Zach Doell
|
September 19, 2014 9:56 AM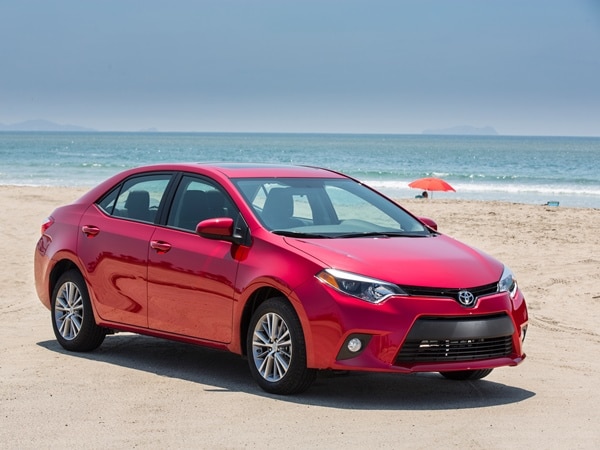 In the second quarter of 2014, leasing accounted for a record high 25.6 percent of all new vehicles sold, according to Experian, a jump of 2.2 percent from 2013 and a 12.2 percent rebound from 2009. Leasing now equates to 30.2 percent of new-vehicle financing overall, nearly double its share of 17.7 percent in 2009.
These industry-wide figures are echoed at General Motors. During Q4 2014, leasing accounted for 24.2 percent of GM's new vehicle sales, up from 20 percent last year and a lowly 8.6 percent in 2010. During the peak of the recession, auto lending in general was scaled back significantly. According to Ally Financial, the company allotted $200 million in leases during Q4 2009, followed by $1.4 billion in Q4 2010 - a 600 percent increase over the course of a year.
Also: The Class of 2015 -- New Vehicles Ready to Roll
The Case for Leasing
So why the return to leasing? For some consumers, it simply makes sense.
Used car values hit highs thanks to slow new-vehicle sales during the recession, even despite a recent influx of off-lease vehicles. And prices for new cars continue to rise. In August 2014, the average new vehicle retail price rose to $29,300, an increase from $28,898 in August 2013, according to J.D. Power.
But in general, leasing allows consumers to have more car for less money. Prospective lessees can get all the newest technology and safety features on current models, as well as financing that equates to significantly lower monthly payments than buying. The downside is that the lessee has no equity in the car, even if they've made a lump sum cash payment upfront.
How it Works
The lessee effectively pays the difference between a car's initial value - as it sits in the dealership - and what its residual value is expected to be at the end of the lease. The higher the residual value going in, the lower the monthly payments. At the end of the contract, depending on the lease, the lessee can buy the car for the residual value, an attractive proposition if the car is worth more on the used car market. Or they can simply walk away.
As such, lessees will always have monthly payments and are locked into set terms. In addition, there may be annual mileage limitations and early termination charges. As a result, conventional wisdom urged caution when leasing. However, a new trend allowing early outs is catching on.
Lease transfers bring relief
Sites like Swapalease.com are now giving lessees more freedom from some of these more restrictive terms by helping them initiate lease transfers.
"An interesting way to look at it is, we're kind of like a dating service for car leases," jokes Scot Hall, the company's executive vice president. "We match-up those looking to get out of their lease with those who want to get in."
Lease transfers afford lessees shorter commitment periods, a cost-effective avenue around large down payments, and the ability to avoid expensive early-termination fees. For instance, if a lessee decides to cut out of their 36-month Toyota Corolla lease at only 24-months, the site can find a new lessee to finish the term. Though, it is worth noting that some leasing companies will hold the original lessee liable for any unpaid payments, excessive wear and tear, or mileage charges at the conclusion of the term.
Also: 10 Best Sedans Under $25,000
Dealers now helping in Canada
While it remains a simple online option for U.S. customers, the company cites an even simpler lease transfer environment in Canada. In many cases, Canadian car dealers will handle lease transfers between individuals at the dealership, offering the store an opportunity to move outgoing lessees into a new vehicle on the spot. Parties on both ends of the lease handover, however, can expect to pay a transfer fee, though the bulk of the fees usually fall upon the new lease buyer.
"Since time is money in a lease, the outgoing lessees benefit by the expedited time frame, eliminating extra monthly payments in a lengthy transfer approval process," notes Hall.
While increasingly popular to the north, this type of individual-to-individual lease transfer has the potential to expand to U.S. dealerships and may further propel leasing to accounts for a larger share of new-vehicle financing.
"The idea of transferring leases, as well as leasing in general, definitely has larger favor in Canada," comments Hall. "But we are seeing this trend in the United States and I believe that we will see more historic highs in lease penetration here in the relatively near future."