KBB Interview with NHTSA's Mark Rosekind: Safety Recalls Need Attention 24/7/365
by
Jack R. Nerad, Executive Editorial Director and KBB.com
|
June 2, 2015 12:55 PM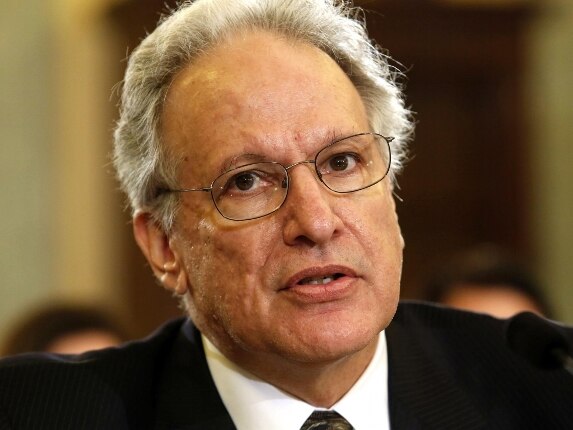 Are you concerned about the safety of your family today but willing to forget about their safety tomorrow? Most of you would probably reply with an emphatic no. The vast majority of us regard our family's safety as matters that are subject to no compromise, but a surprising number of American drivers seem to treat safety with a here-today/forget-tomorrow sentiment at least when it comes to vehicle recalls. In a record-setting year for auto safety recalls, America's highest-ranking safety officials at the National Highway Traffic Safety Administration continue to be bedeviled by the general public's apathy when it comes to getting their recalled vehicles fixed.
Recently we had the opportunity to conduct an exclusive interview with NHTSA Administrator Mark Rosekind, the highest-ranking auto safety official in the country, and while he is positive about making progress he admitted the steep challenge involved in getting critical safety recalls not just initiated but completed.
"One of the things we've tried to do is establish the target of one hundred percent completion of remedies," Rosekind told us, "And that's critical because we can identify the defects but if they don't get fixed then the risk continues to exist."
Action by car owners is key
With the recent Takata airbag recall affecting more than 34 million vehicles in the United States alone and with the highly publicized General Motors ignition-lock recall still far from completion, the task is both staggering and complex. Many critics have suggested that both auto manufacturers and regulators at NHTSA have acted too slowly to identify and initiate safety recalls. An equally important factor that has gathered far less attention is the driving public's general indifference to getting their individual vehicles that have been recalled into dealerships to be fixed. While regulators at NHTSA have significant power in regard to vehicle manufacturers, they have very little leverage beyond simple persuasion with American drivers. Yet, recalls will never be completed if drivers don't respond and take the steps to get their vehicles repaired.
"I like to highlight this really is a shared responsibility," Rosekind said. "At the very least we are talking about the auto manufacturers and consumers as well as the government. Auto manufacturers have to be creative and persistent in making sure consumers not just get notification but also bring their cars in to get fixed."
To persuade consumers to respond appropriately carmakers and regulators have to overcome was has come to be called "recall fatigue."
Fighting recall fatigue
As Rosekind describes it, "We as consumers...you get those envelopes and people think, oops, that's just another throw-it-away kind of piece, so we have to make sure people not only read them but also act on them."
While 100-percent completion seems a long way off in many small as well as giant recalls, that 100-percent completion rate is the administration's stated goal.
As Rosekind described his agency's responsibilities he said that providing proper oversight and identifying defects is important but not sufficient. Of critical importance is making sure recalls get performed in a timely manner, "shooting for that hundred percent."
An ongoing effort
Even approaching that figure would provide immense benefits by fixing safety defects in tens of millions of vehicles. But the effort to persuade consumers to take their cars in for recall service is littered with difficulties. In addition to the need to overcome "recall fatigue" the mechanics involved in the massive recalls provide additional obstacles, particularly in light of a short news cycle and a consumer public with a very short attention span. Recalls such as the Takata airbag recall affect millions of American drivers and get substantial national publicity on the day they are announced, but that publicity quickly dwindles while the need for fixes does not.
"Sometimes it can take five days for us to get all the information about all the cars that are included in the recall, and so you've got all that initial attention and people want to do something, (but) we may not have the information about who needs to bring it in," Rosekind told us. "So that even few-day delay is enough for people to leave that envelope on the table and then not act on it."
While many consumers who receive a recall notice might have the attitude that "my car is running fine" and put off responding to the notice, Rosekind warns that such behavior is potentially dangerous. NHTSA targets a 100-percent completion rate because any less leaves vehicles with real, identified potential safety defects still on the road. And that is a situation none of us should be comfortable with.
Popular at KBB.com