Jaguar's first Super Bowl commercial to celebrate bad Brits
by
Ted West
|
November 8, 2013 7:30 PM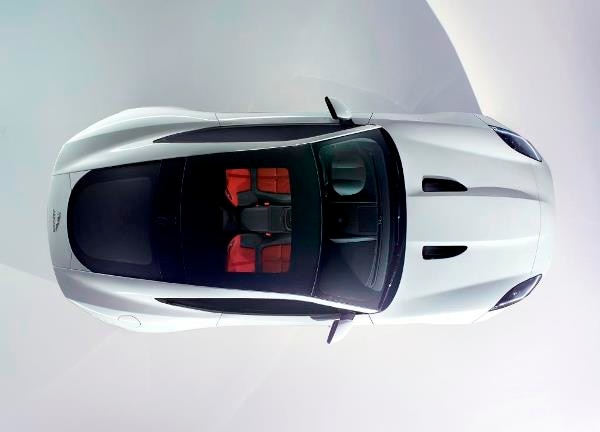 With their sharp claws and hair-trigger irritability, cats make good villains. Ask any dog person. But the aggressive four-wheeled cats of Jaguar, giving no quarter, have clawed their way straight up the face of U.S. new-car sales charts. Year to date, Jaguar sales have achieved a breathtaking 36-percent increase -- far and away the highest growth in the domestic market.
Meeeow!
And this be only the beginning. In a New York City press conference and webcast today, Jaguar announced a near-term sales strategy that, far from being tamed down, apparently intends to go right on obeying the law of the jungle. What jungle is that? We think advertising for the very first time in the NFL's stupendously high-profile Super Bowl XLVIII, the priciest, most competitive smackdown in TV advertising, qualifies nicely.
Jeff Curry, Jaguar Brand Vice President, announced the company will broadcast a 30-second spot, featuring the brand-new F-Type Coupe after its worldwide unveiling at the 2013 Los Angeles Auto Show. The new brand campaign will be entitled, in its contrarian, catty way, "British Villains." No more Mr. Nice Kittie.
To be produced by Jaguar's Spark 44 ad agency, the campaign isn't as wrongheaded as it might sound. In fact, its theme, "It's good to be bad," rests on the sheer fun theatre audiences derive from watching the movie industry's really expert villains in action. After all, it's the villains that make everything happen in thrillers, sci-fi and action movies. And when you think about it honestly, almost all of the really good villains are English actors. What can compare to watching Anthony Hopkins, eyes dead as a corpse, proposing dining on dear Clarice with "fava beans and a nice chi-yannnti...."
Whether it's Hopkins or Ralph Fiennes or the leering basso of Alan Rickman, British villains, in particular, exhibit wonderfully developed style, intelligence, arrogance, a kind of hateful correctness we all find irresistible. They know just who they are, and we can't help admiring them for it. Accordingly, Bruce Dundore, Creative Director of the Spark 44 agency, sees their enticing Britishness as the operative metaphor for expressing Jaguar's marauding, market-disturbing, stop-us-if-you-can presence in the U.S. luxury-car market. Like the great British villains, Jaguar's presence delights in disrupting the complacent luxury-as-usual new-car market. A selection of these same British villains will appear at their disruptive worst in the commercial. Like Jaguar, they're disturbing the peace ... and having a splendid time doing it. Like Jaguar, they're making a whole new set of choices available. The luxury-car buyer is being challenged by unapologetic Jaguar to something really cunning, really clever ... a Jaguar.
That is the strategy, loosely speaking. Considering Jaguar is in the position of being a very small company challenging absolute giants, this stance has the winsome spirit of the underdog -- well, under-cat -- preparing to prove itself.
The actual wares to be presented, it should be said, are more than sufficiently newsworthy. From a business point of view, they warrant aggressive promotion. This past year, the F-Type Roadster was debuted and won the 2013 World Car Design of the Year. Now Jaguar is about to debut the F-Type Coupe in conjunction with the Los Angeles Auto Show. The official unveiling will take place November 19. Making such hoopla merely because the F-Type now has a coupe version may seem like double-dipping. However, Jaguar has authored a long tradition of distinguished, definitive sports coupes that stand on their own merits. Jaguar feels this new F-Type deserves that recognition. We'll know better when we get a better look at the car than offered above.
But rest assured, we are all going to get a very good look at it during the upcoming "British Villains" Super Bowl ad. The F-Type will be the featured car in the commercial. And by all accounts, it will be a sumptuous production. Academy Award-winning British film director Tom Hooper ("Les Miserables," "The King's Speech," among others) will direct. Some of the screen's "biggest British villains," we are assured, will star (though their identities are as secret as the Queen's hat size). The entire project is intended to have a good deal of fun with some very good British actors, who presumably will represent in words and action the spirit and carefully refined character of the F-Type Coupe. Good on them.
If you intend to enjoy the Jaguar ad, a morsel of stern reality must apply. Jaguar is still a very small car company, and ad rates for the Super Bowl's first half are prohibitive. The ad will be shown during the second half, therefore. By then, we'll all be in the mood for something to grin at. If you want get in on the social-media blather that is sure to well up, by all means join in with #GoodToBeBad and do your worst. And for a foretaste of the Super Bowl commercial, watch the disruptive Jaguar ad to be shown on the British Academy of Film and Television Arts Awards, to be broadcast on Sunday, November 10, on BBC America.