Infiniti Q80 Inspiration Concept Paris-bound: Part II
by
Bob Nagy
|
September 3, 2014 1:10 PM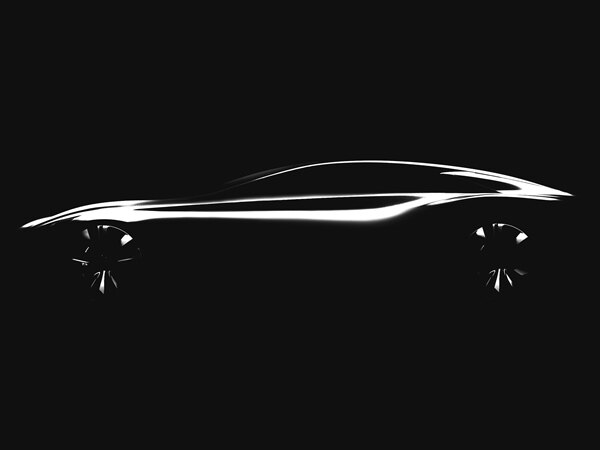 Offering a bit more insight into a vehicle that lays the groundwork for a future range-topping 4-door model, Infiniti has released a second teaser image of what we now know will be called the Q80 Inspiration Concept when the wraps come off at the Paris Auto Show on October 2. The automaker has confirmed that this "ingeniously aggressive four-passenger fastback" will serve as "a flashpoint for the company's intuitive human-centric style and onboard technological ambition."
Also: The Class of 2015 -- New Vehicles Ready to Roll
Beyond that flowery description, the Q80 Inspiration Concept reportedly will embody "style and substance that push any preconceived limits" and "demonstrate to the premium world just how Infiniti aims to play its part." Those attributes -- plus the prospect of it packing a suitably formidable powertrain under that low-slung hood is intriguing to say the least. We've been advised that several more updates on this precedent-setting one-off are coming prior its official grand reveal, so stay tuned.
More Concept Cars...
The Lincoln MKX Concept will spawn a new mid-size SUV due here in 2015
The Mini John Cooper Works Concept previews and ultimate new-gen Mini Hardtop
Nissan's Sport Sedan Concept is a precursor of the next-gen Maxima