Hyundai CEO John Krafcik stepping down January 1, David Zuchowski named successor
by
Trevor Dorchies
|
December 27, 2013 12:15 PM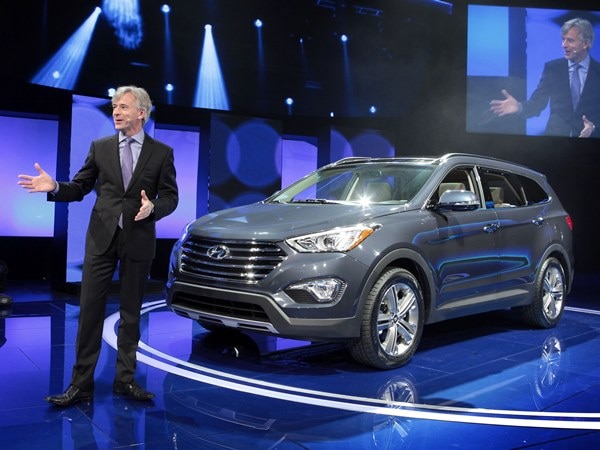 John Krafcik, Hyundai Motor America's CEO for the last five years, will be stepping down on January 1, 2014 and the automaker's current executive vice president of sales, David Zuchowski, is set to succeed him. Krafcik signed a 5-year contract to lead Hyundai when he left Ford to join the company back in 2007 but that deal expires on December 31, 2013. During his time at Hyundai, Krafcik saw increases in both sales volume and market share but he was also at the helm through the EPA's decision to lower fuel economy figures for various models.
"On behalf of Hyundai Motor Company, we sincerely thank John for his visionary leadership and relentless pursuit of customer satisfaction, which has driven Hyundai's record growth over the past five years," said Im Tak Uk, executive vice president and chief operating officer of Hyundai Motor Company in a statement released by the automaker. "John's forward-looking perspective, commitment to quality and design, and pursuit of innovative new product offerings have elevated the Hyundai brand and introduced our vehicles to a new generation of satisfied and loyal customers."
Although on the surface Krafcik's departure appears to be abrupt, the soon-to-be-former Hyundai CEO had nothing but nice things to say about the automaker and Zuchowski, too.
"It's been a sincere privilege and honor to lead Hyundai Motor America over the past five years, and I am confident that with Dave's succession, our brand will continue to expand and thrive for years to come," said Krafcik.
As for Krafcik's replacement, David Zuchowski, he joined Hyundai back in February of 2007 as vice president of sales and previously logged time at Mazda North America as vice president of sales and field operations. Zuchowski started in the automotive industry with Ford back in 1980 where he elevated himself all the way up to various executive positions including product marketing manager and national merchandising manager and field operations manager for both the Blue Oval and Lincoln Mercury.
"I am both humbled and excited to lead Hyundai Motor America into the next chapter by continuing to build on John's great legacy, and focusing on what matters most - building the highest quality, safest and most diverse fleet of models that customers love," said Zuchowski in a statement released by Hyundai.
Hyundai hasn't said whether Krafcik plans on retiring or if he has something else lined up elsewhere in the automotive industry. Either way, the automaker will be welcoming David Zuchowski as its latest President and CEO on January 1, 2014.
Popular at KBB.com