Garmin introduces affordable, portable head-up display
by
Bob Nagy
|
July 15, 2013 7:58 AM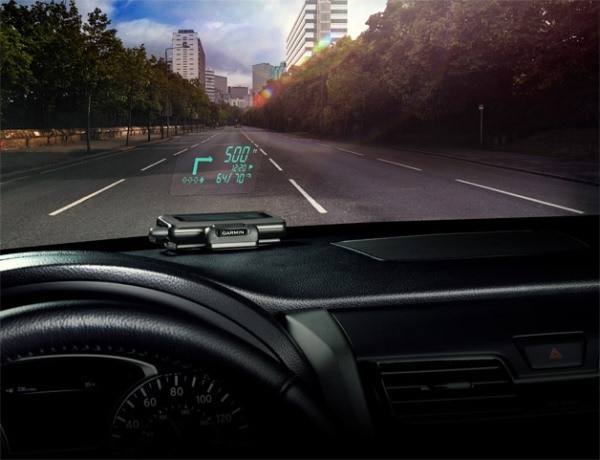 Already well known for its portable and in-car navigation devices, Garmin International has announced a new, low-cost head-up display that can be transferred quickly and easily from vehicle to vehicle. Garmin's first such carry-along HUD system gathers its comprehensive navigation info from any Bluetooth-enabled smartphone running the company's StreetPilot or Navigon apps. The Garmin HUD can project information visually onto the vehicle's windshield using a transparent film or on a reflector lens that attaches directly to the unit itself. An auto-adjust feature on the display tweaks its brightness level to ensure optimal visibility in direct sunlight or at night, and the system also is capable of providing simultaneous spoken turn-by-turn directions either through the owner's smartphone or the car's audio system.
Also: 10 Best Sedans Under $25,000
According to Dan Bartel, vice president of worldwide sales, Garmin's new HUD offers a more comprehensive yet easier-to-follow selection of navigation details than any of its competitors. That list includes everything from turn arrows, distance to the next action point data, current speed/speed limit and estimated time of arrival, to advising on upcoming lane changes and warning about potential traffic delays as well as safety camera locations. The new Garmin HUD lists at $129.99 and will go on sale this summer. Garmin's Street Pilot and Navigation apps start at $29.99.
More Cool Car Tech...
Audi is introducting new Matrix LED lighting technology
Cadillac's Super Cruise technology is ready to start real-world testing
The 2014 Mercedes-Benz S-Class features the new COMAND telematics system