DOT names cities for first Connected Vehicle technology evaluations
by
KBB.com Editors
|
May 16, 2011 12:12 PM
While the era of cars that can fully interact with each other and their real-time environment is still a ways off, the U.S Department of Transportation has just taken a significant step towards hastening that arrival date. DOT announced the initial locations where it plans to hold Connected Vehicle Drive Clinics that will allow individuals to evaluate various technologies being considering and help the department assess the impact of giving motorists early warning about potentially dangerous and life-threatening situations. The first of these DOT Driver Acceptance Clinics will be held in in the Detroit suburb of Brooklyn, Michigan, this August. Subsequent clinics will be held in Minneapolis, Minnesota; Orlando, Florida; Blacksburg, Virginia; Dallas, Texas; and San Francisco, California.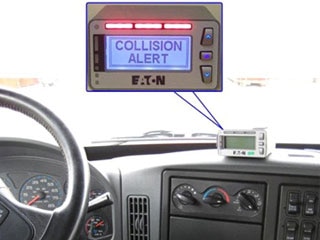 This ambitious DOT program is being conducted in concert with the Research and Innovative Technology Administration (RITA) and the National Highway Traffic Safety Administration (NHTSA). Working with the Crash Avoidance Metrics Partnership (CAMP) -- a consortium of eight automobile manufacturers -- DOT ultimately hopes to devise and implement a system that will help mitigate or completely eliminate the potential for most crashes by having vehicles directly communicate with each other as well as with a full spectrum of roadway infrastructure data points and then pass along any safety-related warnings and cautionary info to their drivers. "Connected vehicle technology has the potential to address 81 percent of all unimpaired driver-related crashes," said RITA Administrator Peter Appel. "We must take a serious look at how this technology will work in the real world to create a safer transportation system."
Each of the Driver Acceptance Clinics will be held in a "controlled environment" constructed to simulate actual roadways and intersections. They will involve roughly 100 participants who'll be getting behind the wheel of about 24 vehicles equipped with a host of Dedicated Short Range Communications (DSRC) wireless technology. The primary goal will be to evaluate driver responses to the various supplemental warnings that the vehicle will be provide.
Upon completion of the clinics, DOT intends to deploy several thousand DSRC-equipped vehicles starting in the fall of 2012 to see how they -- and their drivers -- interact in real-world conditions. The department says the location for this stage of the evaluation will be selected by an open competition. In 2013, following the model deployment stage, NHTSA will undertake a formal assessment of the findings to determine if the process and technology is sufficiently advanced to have it consider mandating this kind of proactive car-to-car communication become standard equipment on future new vehicles.