DeltaWing Technologies shows road-going version of its race car
by
Bob Nagy
|
May 30, 2014 9:25 AM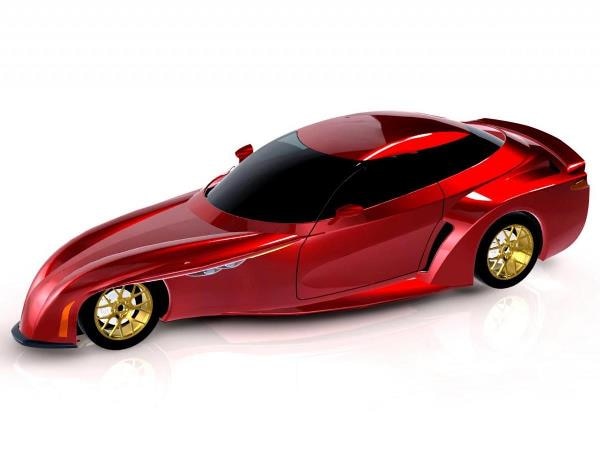 Already a familiar sight at motorsport venues around the world, the unique DeltaWing shape may soon be seen on the street as well. At least that's what DeltaWing Technologies, Inc. chairman Don Panoz hopes will be the case. Panoz believes the same key elements that have served the competition car well can be leveraged to help automakers meet the 54.5-mph CAFE requirements due in 2025. His solution is this road-going 4-passenger coupe, which would be produced in partnership with an existing major auto manufacturer.
Also: The Class of 2015 -- New Vehicles Ready to Roll
While formalizing such a licensing agreement could prove formidable, Panoz is confident the aero-friendly narrow-front/wide-rear DeltaWing architecture has the potential to deliver on its promise. "We are competing at the highest levels of road racing with half the weight, half the horsepower, and nearly half of the fuel consumption. We believe we can deliver similar results on the street without compromising safety, comfort and performance," he notes. "I believe this is the future of motorsports -- and key to meeting the next decade's fuel economy and emissions standards."
Also: 10 Most Fuel-Efficient Cars Under $25,000
Although well off the race car's pace, the DeltaWing street car is projected to crank out 0-60 mph sprints in roughly 6.0 seconds, have a 130 mph top speed and return up to 70 mpg when fitted with a small displacement 4-cylinder engine making 85-110 horsepower. It remains to be seen whether those stats will be compelling enough to convince any manufacturer to step up and take a chance on its admittedly polarizing styling.
More Technology News...
Cadillac has begun real-world testing of its new Super Cruise technology
Subaru will introduce its next-gen EyeSight driver-assist system on select 2015 models
2014 Volvos offer a new cyclist-detection safety system
Popular at KBB.com