California mandates one of seven new cars be EV or fuel-cell by 2025
by
KBB.com Editors
|
January 30, 2012 2:14 PM

The California Air Resources Board (CARB) has unanimously approved a new set of comprehensive auto emissions rules that will require 15.4 percent of all new vehicles sold in the state by 2025 to be either zero-emission or plug-in hybrid. These sweeping new regulations, which are part of the comprehensive Advanced Clean Car Program, will be rolled into effect between 2017 and 2025. Under provisions of the program -- which also will impact conventional gasoline and diesel-powered vehicles -- smog-forming emissions will be reduced by 75 percent compared to 2014 levels and greenhouse gas emissions will be cut by 34 percent compared to 2016 levels.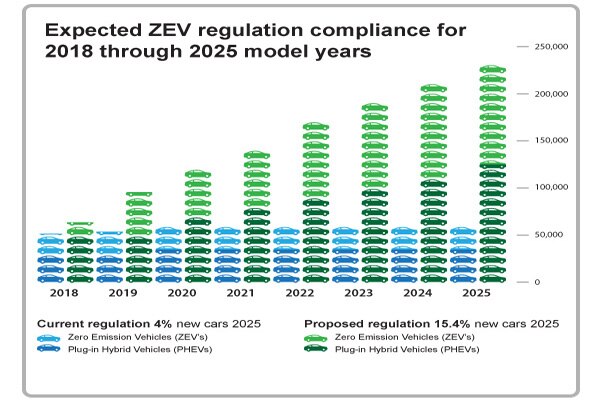 CARB estimates that implementation of the Advanced Clean Car Program will result in annual sales of over 1.4 million electric, plug-in and/or fuel cell vehicles in California by 2025. It claims the $1,900 projected average per-vehicle cost increase in 2025 to implement the changes required will be more than offset by an expected $6,000 average savings in fuel cost over its lifetime. In addition to predicting a $5 billion annual reduction in consumer operating costs, CARB also foresees this new technology being responsible for the creation of 21,000 new jobs in the Golden State. Finally, the Advanced Clean Car Program also mandates adequate infrastructure be put in place, especially as it applies to providing hydrogen for use by fuel-cell vehicles.
Although expressing some reservations about certain aspects of this legislation, a number of major automakers, including the Chrysler Group, Ford Motor Company, General Motors and Nissan are on record as supporting California's new regulations. Developed during the course of the past three years in close cooperation with the federal government, the requirements of the Advanced Clean Car Program largely parallel those proposed by the Obama administration. While California, which currently has the country's largest vehicle fleet (26 million) as well as the worst overall air quality, will spearhead implementation of the Advanced Clean Car Program, the potential impact of its requirements is destined to be far more wide-ranging. At least 10 of the other states that have adopted California's current emissions regulations - including New York and New Jersey - also are expected to sign on to this new program.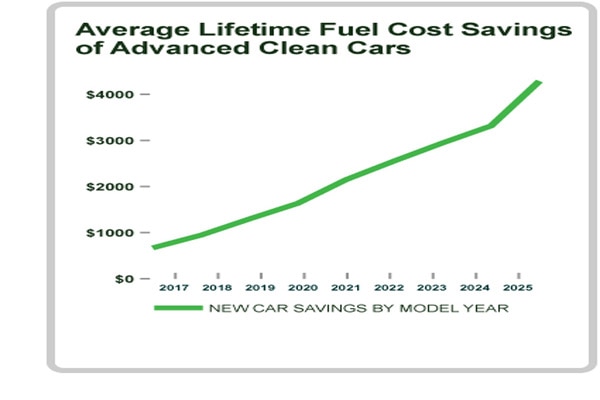 "The California Advanced Clean Car rules will clean our air, fight climate change and provide cars that save consumers thousands of dollars at the pump," said CARB Chairman Mary D. Nichols. "The Board's action today will create thousands of new jobs, transforming California into the advanced car capital of the world. California is now in pole position in the race to provide next-generation ultra-clean cars to the global car market."
Exactly how enthusiastic buyers will be when it comes to actually purchasing these vehicles -- even if the deal is sweetened with various financial incentives -- remains to be seen.