Bentley's ultra-lux SUV named Bentayga, will arrive in 2016
by
Bob Nagy
|
January 13, 2015 11:19 AM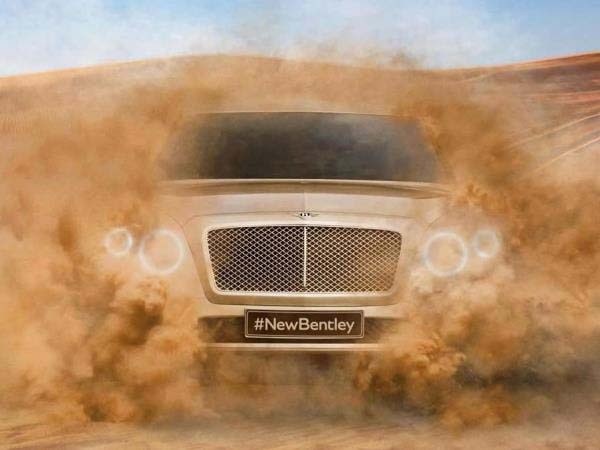 While providing only a glimpse of a fender vent detail at the Detroit Auto Show, Bentley formally announced its upcoming "sector-defining SUV" will carry a Bentayga badge. The automaker says the choice was inspired by the name of its founder as well as by the natural world - and specifically the Roque Bentayga, a rugged mountain peak in the Canary Islands. According to the firm's Chairman and CEO, Wolfgang Dürheimer, the name "reflects what we know our SUV will do better than any other car in the world - combine the best automotive luxury with outstanding performance to take the Bentley experience to new environments."
Also: The Class of 2015 -- New Vehicles Ready to Roll
Set for a reveal later this year, perhaps at Geneva, the all-wheel-drive Bentley Bentayga goes on sale in 2016, likely as a 2017 model. Although the only other "official" image of the new Bentayga is this dust-encumbered teaser released last spring, Bentley promises its first-ever SUV will combine "pinnacle luxury and performance." A big part of that latter element will come from a twin-turbo 6.0-liter W12 in its range-topping guise. Borrowed from the Continental/Flying Spur and tuned to produce well in excess of 600 horsepower, it's rumored to give the Bentayga a 200-mph top speed. Projected to start in the $200,000-$250,000 range, Bentley also is expected to offer its ultra-plush, go-anywhere SUV in twin-turbo V8 and plug-in hybrid configurations.
More Midsize Luxury SUVs
Check out our Midsize Luxury SUV Buyers Guide for a look at what's new and what's next.