Automatic Braking Added to NCAP Safety Test
by
Bob Nagy
|
January 22, 2015 11:51 AM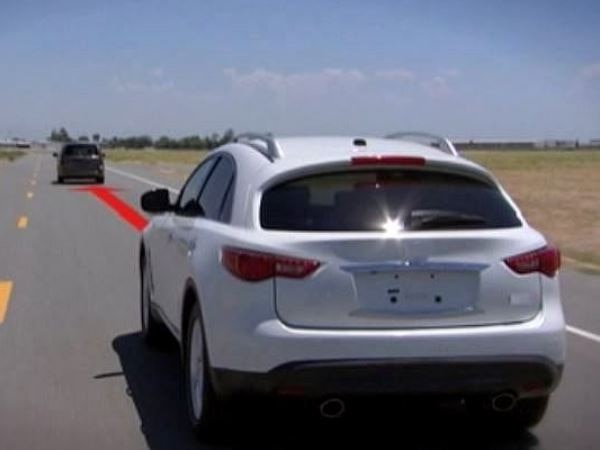 The National Highway Transportation Safety Administration today announced plans to add two new automatic emergency braking (AEB) systems to the list of recommended advanced safety systems included in its future New Car Assessment Program (NCAP) regimen in the hope of seeing the technology adopted across the auto industry. The two systems are crash imminent braking (CIB) and dynamic brake support (DBS), both of which are designed to help the driver either avoid or mitigate the severity of rear-end impacts. The CIB and DBS systems both rely on forward-looking sensors to ascertain when a crash is looming. The former swings into action when input data shows the driver has not braked at all, while the latter provides supplemental braking when it finds the amount of driver-applied braking insufficient to prevent an impact.
Also: The Class of 2015 -- New Vehicles Ready to Roll
"Today marks an enormous leap in the evolution of auto safety by encouraging adoption of new technologies to keep drivers and their passengers safe on our roads," said U.S. Transportation Secretary Anthony Foxx. "I want this Department, the entire automotive industry, and other innovators to keep raising the bar on safety like we are doing now." Foxx went on to note that a statistical model created using data from the agency's Fatal Accident Reporting System estimated various safety technologies have saved 613,501 lives since 1960. NHTSA Administrator Mark Rosekind echoed Foxx's sentiments, observing: "Adding AEB to our list of recommended features will encourage consumers to consider AEB as a factor in their new car purchase and encourage automakers to make this important innovation more widely available."
Also: Kelley Blue Book Best Buy Awards of 2015
The existing NCAP regimen includes three Recommended Advanced Technology Features that can help drivers avoid or mitigate crashes: forward collision warning, lane departure warning and a rearview camera. For a comprehensive look at vehicles that offer these systems as well the complete listing of NHTSA's 5-Star Safety Ratings that measure crashworthiness and rollover safety visit www.safercar.gov
More Safety Technology News...
The 2016 Cadillac CT6 will introduce a new streaming video rearview mirror
Subaru is introducing its next-gen EyeSight driver-assist system on select 2015 models
Volvo's AstaZero is a proving ground entirely dedicated to vehicle safety