Automaker's Winter Woes May Benefit Buyers Come Spring
by
Matt DeLorenzo
|
February 18, 2014 5:47 AM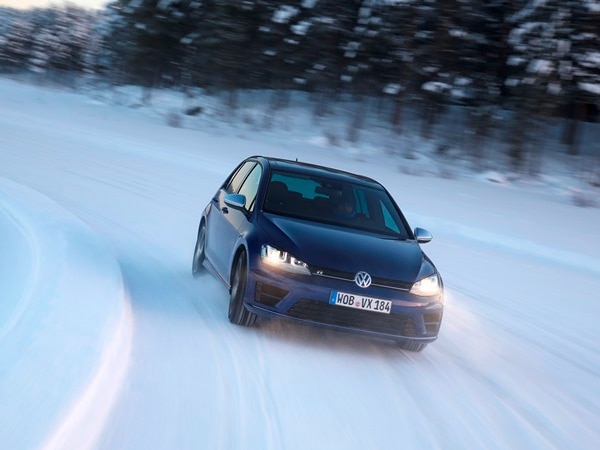 Slow January, rising inventories may spark new round of incentives
With more than two-thirds of the Continental U.S. under snow, the winter of 2013-14 is one of the coldest in recent memory and has taken a toll on January car sales and resulted in rising inventories on dealer lots. This in turn could lead to a new round of incentives by automakers in a bid to get the market moving again.
Also: 12 Best Family Cars of 2014
The first out of the box is General Motors, which offering rebates ranging from $500 to $2,000 as well as deals on early lease terminations in order to get customers into new cars. Even some models of the redesigned 2014 Chevy Silverado and GMC Sierra are eligible for the program which runs through the end of February. GM was prompted by a 12-percent drop in January sales and an increase in inventory to a 114-day supply, well about the industry normal of 80 days.
Strong sales threatened by slowdown
While still too early to predict whether or not sales are slowing significantly-analysts had predicted robust market of 16 million vehicles this year-the winter weather has had a definite impact on traffic and sales. Once spring arrives, the automakers are poised to pick up where they left off. The problem is that even in the absence of healthy sales, the factories have continued to crank out cars to meet earlier sales projections, which has resulted in rising inventories. If the recovery in the auto industry resumes, there may be some deals to be had while makers trim bloated inventories. But, if the hiccup in sales is more than just a weather-related phenomenon, look for more aggressive incentives and lease programs as manufacturers jockey to keep or grow market share.
Also: 10 Best Luxury Cars Under $40,000
Analyst sees change in buying patterns
Morgan Stanley auto analyst Adam Jonas told trade journal Automotive News that "The industry stands at a crossroads. We really think the best of the U.S. auto replacement cycle is over. The incremental buyer is moving from someone who needs to replace their car to one who just wants to."
What may prove to be a challenge to the manufacturers as they look to rebalance production with the reality of the market could be, in turn, a golden opportunity for car buyers.
Popular at KBB.com