Audi: More plug-ins and an EV crossover by 2018
by
Bob Nagy
|
March 11, 2015 6:40 AM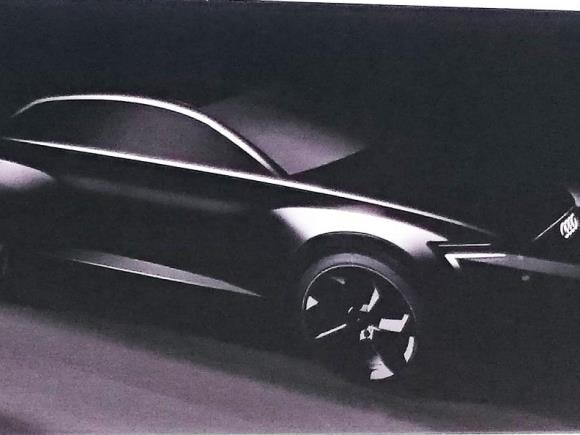 Audi AG's annual financial briefing in Ingolstadt this week revealed some interesting tidbits about what lies ahead for the German automaker during the rest of the decade. The firm outlined its intention to move towards a cleaner, greener and carbon-neutral tomorrow that includes solid emphasis on "piloted driving." Audi AG's head of technical development, Ulrich Hackenberg, also confirmed that there will be plug-in hybrid models across the lineup and that it will introduce an all-electric Sports Activity Vehicle in 2018.
Hackenberg said the next-gen Audi A8 launching in 2017 will be the first to offer an automated driving system consisting of a traffic jam mode effective up to 37 mph and a piloted parking feature. This system, which employs radar, laser and ultrasound sensors as well as camera inputs to generate precise location and response data, also will be rolled into other models. The automaker is pioneering an artificial intelligence development program using the Audi Prologue Concept. With this connected-mobility technology, the Prologue continues to "learn" with every mile of on-road experience and stores and compares that information in the cloud where it can be used to help improve both safety and operational efficiency under all types of real-world situations.
EV e-tron SAV will introduce new styling
On the electrification front, Hackenberg simply stated: "We plan to have a plug-in hybrid in every model series in coming years." He further noted that Audi has completely redone its battery technology and that the liquid-cooled unit in the new R8 e-tron has a capacity in excess of 90kWh that gives the high-performance 2-seater a per-charge range of nearly 280 miles. Saving the best for last, Hackenberg closed out the EV portion of his presentation with news that in early 2018, Audi will launch a battery-powered Sports Activity Vehicle in the large-premium segment. Shown only in this teaser sketch, this crossover will be spun from the same modular longitudinal platform that underpins the new Q7/Q7 e-tron and feature "a new, very attractive design, which we are developing especially for the e-tron range and for battery-electric vehicles."
Also: The Class of 2015 -- New Vehicles Ready to Roll
While EV/plug-in hybrid powertrains are destined to play a key role in achieving Audi's carbon-neutral goal, the automaker also sees significant gains coming from two technologies to boost fuel economy on conventionally powered models. For openers, all upcoming Audis fitted with TDI engines also will have an electrically driven compressor first shown last year on the Audi RS5 TDI Concept. That technology enhances engine response while cutting CO2 emissions by about 7g/km. Audi's other innovation is the new Predicative Efficiency Assistant set for the new Q7, a system that anticipates road conditions and traffic, which can trim overall fuel consumption by roughly 10 percent.
More EVs and Plug-in Vehicles...
The all-new 2016 Chevrolet Volt adds range, room and appeal
The Chevy Bolt EV Concept will spawn an affordable production model
Come along for a drive in the new 2014 BMW i8 plug-in sports car