All-electric Mercedes-Benz SLS breaks Nurburgring EV record
By Bob Nagy on June 7, 2013 8:19 PM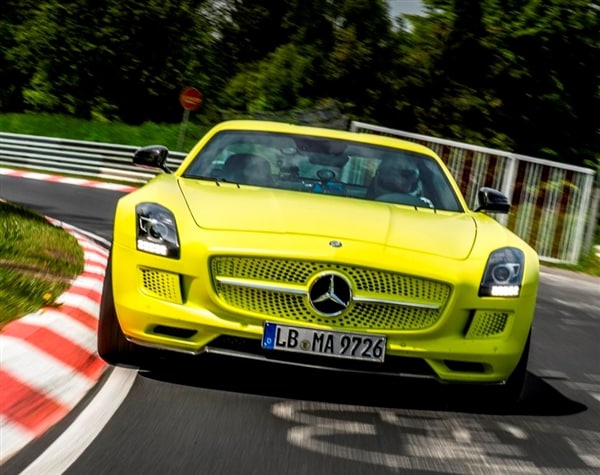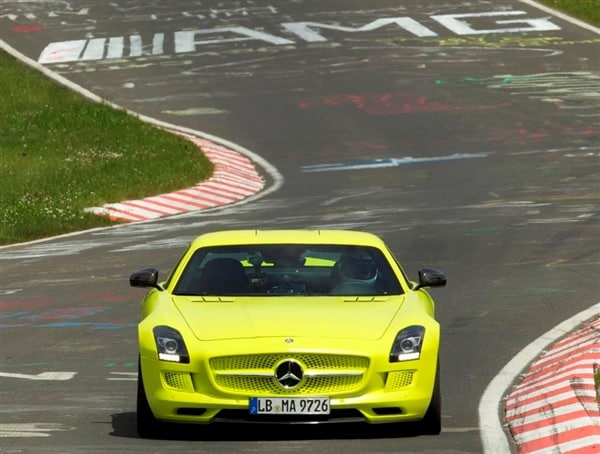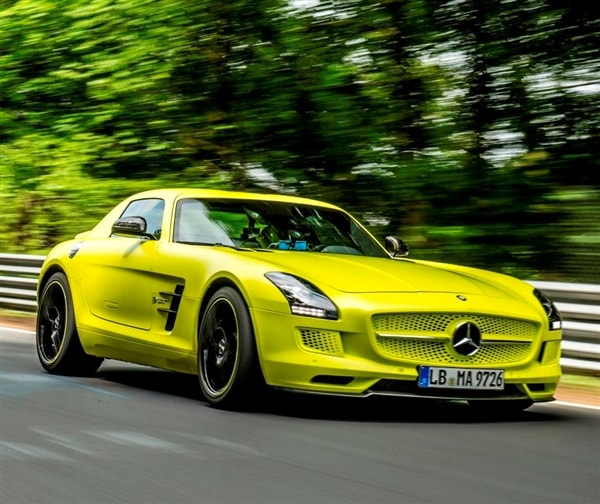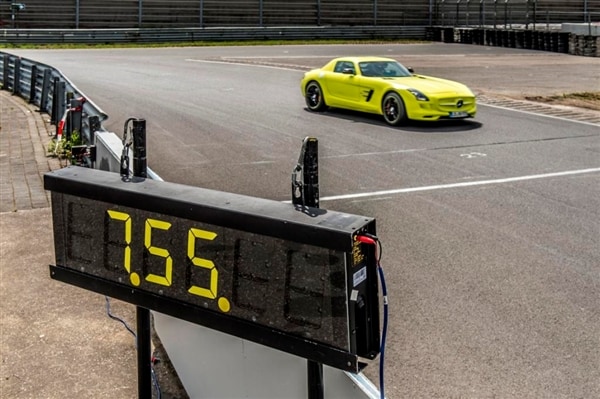 Striking another blow for the zero-emission high-performance set, a Mercedes-Benz SLS AMG Coupe Electric Drive has shattered the existing EV lap record at Germany's fabled Nurburgring. This high-profile -- and equally high-priced - gullwing coupe recently became the first electric-powered vehicle to complete the grueling 12.9-mile Nordschliefe circuit in less than eight minutes. Its 7:56.234 clocking bested the 8:09.999 mark set last summer by an Audi R8 e-tron. Both vehicles were limited to a 155 mph maximum speed during their respective attempts.
Also: 10 Best Luxury SUVs of 2013
Powered by four individual motors -- one at each wheel -- the M-B SLS AMG Coupe Electric Drive has a total of 740 electric ponies on call and can muster 738 lb-ft of torque. Abetted by its AMG Torque Dynamics controller, which allows each wheel to be accelerated and braked independently, the car's handling is optimized across the entire range of operation both in a straight line and while cornering.
Also: Your 12 midsize sedan choices for 2013
By way of comparison, the time set by the Mercedes-Benz SLS AMG Coupe Electric Drive slots it between the existing Porsche Panamera Turbo and a 911 GT3. However, it's still nearly 12 seconds slower around the circuit than its conventional cousin, the SLS AMG Coupe which can be had for less than half the price.
You Should Also Know...
Ferrari's radical 2014 LaFerrari packs a 950-horse hybrid powertrain
Jaguar's new 2014 F-Type is its most important new car in the last 50 years
Porsche has taken the wraps off of the new 2014 911 Turbo and Turbo S