2017 Infiniti Q30 set for Frankfurt Auto Show
by
Bob Nagy
|
June 22, 2015 4:30 AM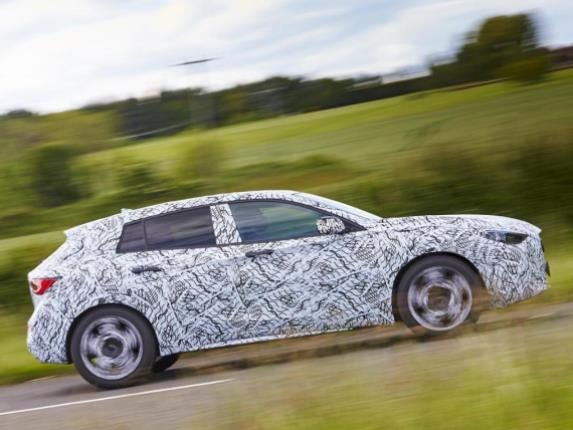 First seen as a concept two years ago, the production version of the Infiniti Q30 will bow at this year's Frankfurt Auto Show. Seen here in an official factory shot undergoing final testing in Europe, this stylish 5-door is targeted at rivals like the Audi A3. The Infiniti Q30 will be assembled at Nissan's Sunderland, England plant and be in showrooms on the Continent by the end of the year with other global markets to follow. The Infiniti Q30 is scheduled to arrive here in late next spring or early summer as a 2017 model.
Also: Class of 2016 -- New Cars Ready to Roll
Although Infiniti released no other specific details, the new Q30 is virtually certain to be spun from a version of the same Mercedes-Benz-developed "MFA" architecture found under the current A-Class/B-Class offerings -- underpinnings to be shared with the also-new Infiniti QX30 Crossover that will roll off the line at Sunderland plant, as well. Motivation was originally expected to be supplied by a turbocharged 1.8-liter or 2.0-liter M-B 4-cylinder gasoline engine driving the front wheels, however it's possible the Q30 could turn up with other powertrain choices, as well as a performance variant.
More Compact Cars...
Check out our Compact Car Buyer's Guide for a look at what's new and what's next.