2016 Kia Optima teased for New York
By Bob Nagy on March 19, 2015 7:36 AM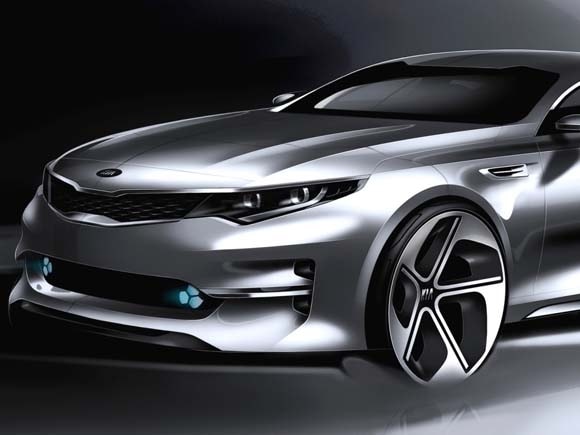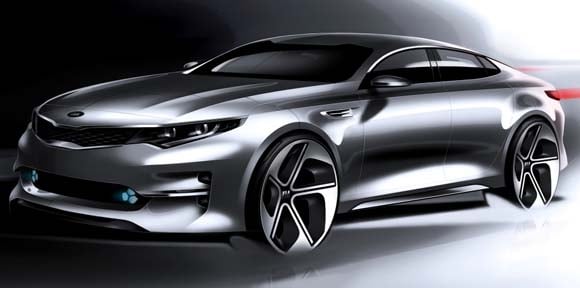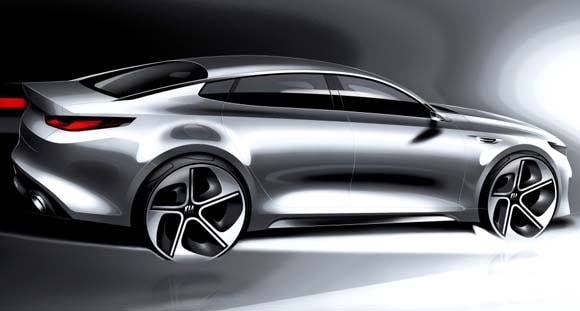 Offering a first, albeit fairly stylized, look at the next generation of its midsize sedan, Kia released two images of the all-new 2016 Optima ahead of its unveiling at the New York Auto Show. Beyond describing this sleek 4-door as being "passionately designed and obsessively crafted," the automaker offered no other information on the successor to its best-selling U.S. model. 
Also: The Class of 2015 -- New Vehicles Ready to Roll
As expected, the exterior of the 2016 Kia Optima appears to have a good deal in common with the well-received Sportspace Concept that debuted earlier this month in Geneva. While the production version is certain to lose some of the stylistic excesses seen in these renderings, the bolder body contours and more aggressive fascia treatments should transfer largely unchanged. We'll just have to wait until the official reveal to see how much of the Sportspace Concept's upgraded interior and enhanced technology also turns up in the volume-build Optima sedan -- and whether it's 247-horsepower turbocharged 2.0-liter GDI engine gets fitted to the top-line model. 
Check out our Midsize Sedan Buyers Guide for a look at what's new and what's next.