2016 Cadillacs enhances CUE with Apple/Android connectivity
by
Bob Nagy
|
June 11, 2015 4:12 AM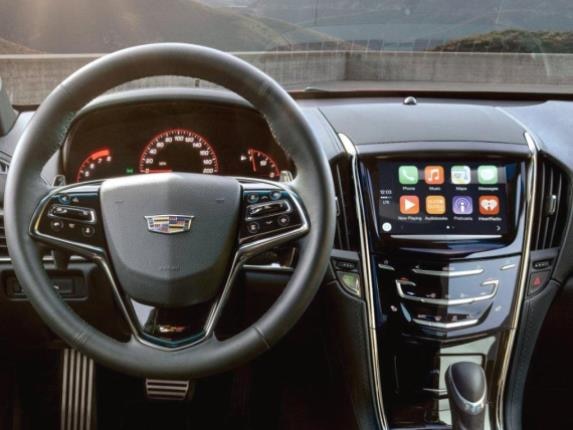 As expected, Cadillac has joined Chevrolet in confirming it will add Apple CarPlay and Android Auto connectivity to all of its 2016 models that feature the CUE infotainment system with an 8-inch touchscreen. Sole exception will be the current SRX compact SUV that undergoes a complete makeover - including a new XT5 designation - early next year. Like the Chevy setup - and what will likely be subsequent integration in 2016 Buick and GMC products - both systems need the owner's smartphone connected via a USB port. Apple CarPlay requires iOS 7.1 or higher on at least an iPhone 5 while Android Auto needs a phone with Lollipop or newer operating system.
Also: Class of 2016 -- New Cars Ready to Roll
Cadillac also announced that the CUE - Cadillac User Experience - system itself will receive a significant upgrade for 2016 in the form of a more powerful core processer that will bring a faster startup along with improved voice recognition, navigation searches and media playing. The navi functions will offer a simplified control structure, improved map screens and expanded one-touch capability. CUE systems in the CTS, XTS and Escalade will gain a 360-degree Surround Vision feature and display additional driving mode info on the screen.
More Cadillac News...
Johan de Nysschen interview: The Challenge for Cadillac
2016 Cadillac CTS-V boasts 640-hp and a mega-bad attitude - with Video
The new 2016 Cadillac ATS-V packs a 455-hp twin-turbo V6