2015 Nissan Altima pricing announced
by
Matt DeLorenzo
|
June 5, 2014 11:12 AM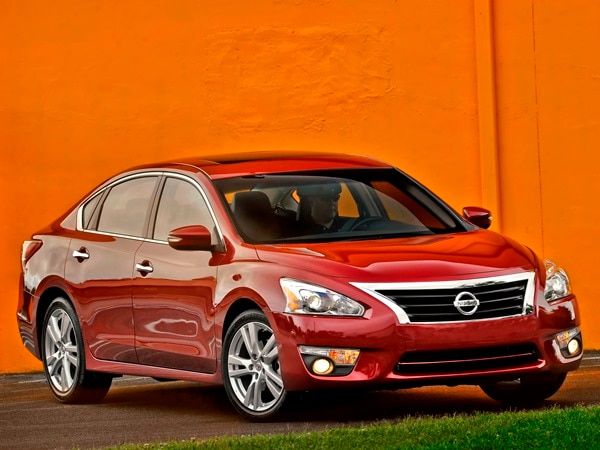 U.S. pricing for the 2015 Altima sedan, Nissan's best-selling vehicle, has been announced with pricing ranging from $22,300 for the base 2.5-liter sedan, an increase of $130, while the top-line 3.5-liter V-6 SL models sees its price bumped $1,130 to $31,950. All prices exclude $810 in shipping.
The 4-cylinder models, which are rated at 38-mpg highway, carry MSRPs of $22,560 for the S model (a $130 decrease), $24,720 for the SV (up $380) and $28,150 (a $230 rise) for the top-line SL. In the V-6, which now boasts a 1 mpg gain in highway mileage to 32 mpg, the S model retails for $26,450, a $130 increase, while the SV is now $29,830, a $1,310 increase.
The higher prices on some models reflect additional standard equipment including an 8-way power driver's seat and Intelligent Climate Control for models equipped with the remote engine start system.
More Nissan news...