2015 Honda Civic SE Sedan bows
by
Bob Nagy
|
September 17, 2014 12:51 PM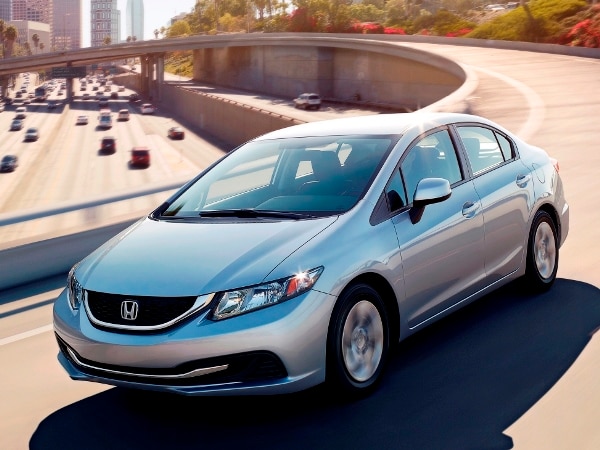 Extending a tradition of creating high-value Special Edition variants for its family of 4-doors, Honda introduced the 2015 Civic SE Sedan. Slotting between the existing LX and EX CVT models, the new Civic SE Sedan opens at $20,780 -- $700 beyond a Civic LX CVT. However, that price nets over $1,100 worth of added style, comfort, convenience and audio/telematics enhancements. In addition to the CVT automatic transmission, key upgrades for the new Civic SE Sedan include Honda Display Audio -- with two additional tweeters -- a next-gen HondaLink package, automatic climate control, Honda LaneWatch and 15-inch aluminum alloy wheels with black inserts.
Also: The Class of 2015 -- New Vehicles Ready to Roll
The new Civic SE is now making its way into showrooms along with the base 2015 Civic Coupe/Sedan family members and the fuel-efficient Civic HF Sedan. Later in the fall, the rest of the lineup will roll onto the scene with the arrival of the more-potent 2015 Honda Civic Si Sedan and Coupe, the mileage-maxing Civic Hybrid and the ultra-clean Civic Natural Gas model.
More Compact Sedans...
The Buick Verano adds 4G LTE and a Wi-Fi hotspot for 2015
The Ford Focus Sedan has been restyled for 2015 and will offer an optional 3-cylinder EcoBoost engine
Check out the 2015 Kia Forte as it faces off against its key rivals