2014 Chevrolet Sonic to offer limited-edition colors
by
Bob Nagy
|
July 25, 2013 12:04 PM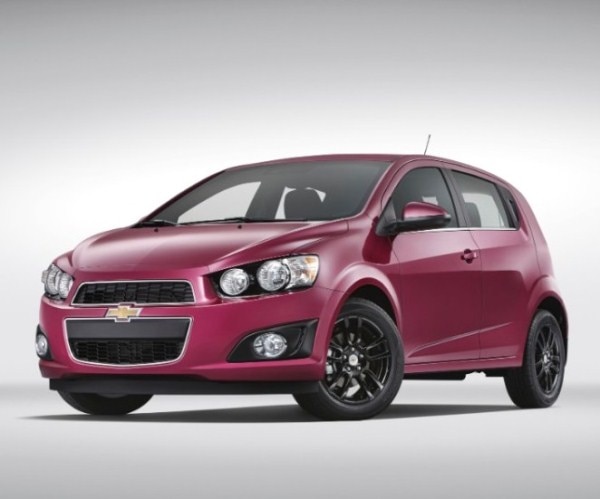 Hoping that it can use heightened visibility as an effective levering tool to reach greater numbers of young and influential buyers, Chevrolet has announced that the exterior palette on the 2014 Sonic is being enhanced to include two new limited-edition colors. Deep Magenta Metallic -- which the automaker refers to as a "chromatic plum"-- will be the first on offer and available from August until October. Chevy claims its subtle color-shifting qualities showcase the shape of its subcompact offering under changing light conditions as the car drives down the road. From November until March, it will be supplanted by Cool Blue, described only as a "grayish, dirty blue." In addition to these short-run hues, a new Dragon Green also joins the Sonic's permanent color list sometime during the first quarter of 2014.
Also: 10 Coolest Cars Under $18,000
In commenting on the decision, Michelle Killen, lead creative designer in General Motors' color and trim studio and exterior paint expert for Chevrolet, pointed out that about one-third of Sonic buyers stated that exterior color constituted an "extremely important" element in their purchase process, and that figure reflected a higher percentage than other small car buyers.
More Subcompact Cars...
The all-new 2014 Mini Cooper Hardtop will arrive here early next year
Mitsubishi's new Attrage global sedan could go on sale here by 2015
The 2014 Nissan Versa Sedan remains the most affordable new car