2016 Toyota Avalon refresh set for Chicago
by
Bob Nagy
|
February 5, 2015 11:23 AM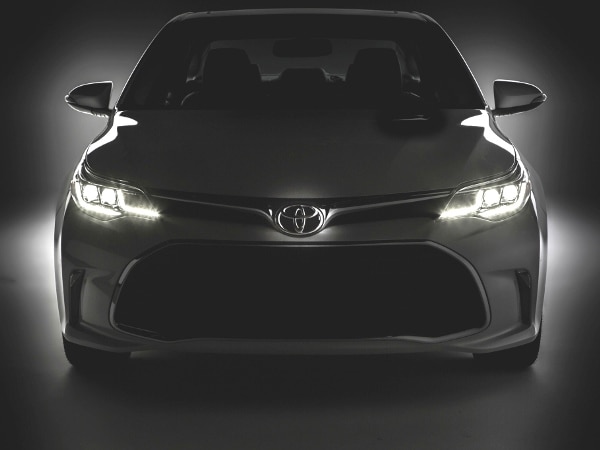 Although details are confined to this single shadowy image, a revamped 2016 Toyota Avalon will be unveiled at the Chicago Auto Show boasting edgier styling. This mid-cycle refresh of the automaker's flagship 4-door features a bolder fascia treatment with a new grille that recalls the look of the new 2015 Camry. It's framed by restyled headlamps set off with new LED running lights and also features new vertical LED foglamps. Don't be surprised if the 2016 Avalon's tail displays a similar kind of tweak on its soft cap, lamps and detailing.
Also: The Class of 2015 -- New Vehicles Ready to Roll
While the Avalon's interior also seems likely to add new trims and features, it seems less probable that any significant changes will be found underhood. Barring any last-minute surprises, we anticipate the existing 268-horsepower/3.5-liter V6 paired with a 6-speed automatic transmission will carry in the standard Avalon and the 200-horse/4-cylinder engine plus electric motor backed by a CVT continue in the Avalon Hybrid.
More Full-size Sedans...
2015 Chevy Impala gains new start/stop technology
The 2015 Toyota Avalon Touring Edition brings more attitude to the mix
Stylish and spacious, the Kia Cadenza moves the automaker into a new market segment