by
KBB.com Editors
|
April 3, 2012 5:56 AM
In some situations, what people think about you is more important than who you really are. While we are not suggesting you just whistle a happy tune as you go through life, we at Kelley Blue Book have decades of experience in the fact that perception drives value. Some brands have higher initial value and retain their value better than others because the collective wisdom of the market (read ''consumer perception'') says it should be so. With this in mind we at Kelley Blue Book keep very close tabs on how car buyers feel about cars and the brands that offer them.
>See the new cars being unveiled this week at the 2012 New York Auto Show

A great deal of that knowledge is accumulated in the annual Kelley Blue Book Brand Image Awards. The market research that forms the basis of the awards examines consumer perceptions about each automotive brand, and the award winners represent those brands that capture the highest level of consumer perception in their individual categories.
The key research vehicle for the Brand Image Awards is Kelley Blue Book Market Intelligence's Brand Watch study. Brand Watch is an online study that taps into 12,000+ in-market new-vehicle shoppers who do their auto-related research on Kelley Blue Book's kbb.com. Representing the combined wisdom of the American car-buying public, the Kelley Blue Book Brand Image Awards recognize automakers' outstanding achievements in creating and maintaining brand attributes that engender enthusiasm among new-vehicle buyers.
You Might Also Like...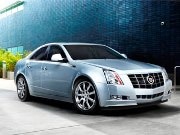 The Cadillac CTS is one of our
10 Best Luxury Cars Under $40,000
, but a German foe took the top spot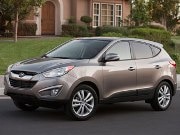 The Hyundai Tucson returns 31 highway mpg and finished 9th on our list of
10 Most Fuel-efficient SUVs and Crossovers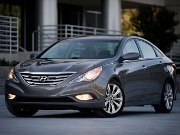 The Sonata is still hot, but there's a first-timer atop this year's list of the
10 Best Sedans Under $25,000