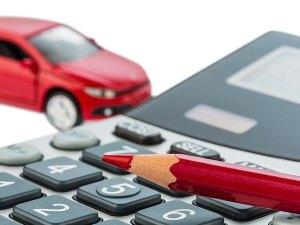 Should I defer my auto payments? That's a question on everybody's mind right now while we are all in Coronavirus quarantine. Practicing social distancing has changed the way we do business these days, and the current economic and societal uncertainties may affect larger purchases. Many automakers, through their vehicle finance departments or external finance partners, are offering buyers the opportunity to defer payments.
It sounds like a great opportunity. But is it? That depends on a few factors.
Putting off payment buys time
Deferring your new car payments can buy you some extra time as you get your footing once again, following these initial days of lockdown in this involuntary quarantine. Automakers, like the rest of us, have no idea where this outbreak will let up, so they are offering what appears to be generous alternatives, especially when many are unsure of their job status as a result of these work stoppages or adjustments.
For many buyers, this can be a significant convenience. For others, it may be a life-preserver of last resort.
How does a deferral work?
A car loan deferment, as offered by many automakers during the COVID-19 outbreak, allows buyers to skip up to six payments, with the expectation that you will be able to start making payments again within that time. Not all programs operate this way, Some make payments for the first three months, while you make them for the subsequent three.
Generally, the companies offering such deferments are the finance arms of the various auto manufacturers. They include Ford Credit and Lincoln Credit, Genesis Finance and its cousin, Hyundai Capital. There are also services like Honda Financial Services, Nissan Motors Acceptance Corporation (NMAC), Toyota Financial Services, and Volkswagen Credit, among others. Some large financial institutions that specialize in car loans, like Ally, also have programs.
To take advantage of a deferral, a new car buyer may have to submit a "hardship letter" that explains to the lender (the Finance Company) what the circumstances are that are causing you to seek relief. It is likely the company will also run another credit check, similar to the one they conducted when you originally purchased the vehicle. If based on the new credit report, and whether the lender agrees to defer the payments, they will issue a forbearance agreement, which is a legal document stating the time that you will begin to pay again. The statement also outlines any fees, penalties or interest that you will owe them. Some finance companies are waving fees. Check your program details and please remember to read the fine print.
What you're agreeing to
By allowing you to skip up to six payments at the start of the loan, you agree to pick them up again at the end. You might think it's like getting six months of car use for free. But not so fast there.
The missed (or deferred) payments will be tacked on to the back side of your loan, extending it six months beyond the time you expected the finance period to terminate. Interest will continue to accrue during the extra time the loan is active, for which you will be responsible. There may be other fees involved as well, so be sure to read the fine print of your loan agreement.
The bottom line
Monthly car payments average $554, according to 2019 fourth-quarter data from Experian. The financial analyst also reports that on a loan balance of $30,000 over 60 months at 3.74 percent, total interest payments are $2,939. Extend the terms one year, and that total will jump to $3,558 or more than $600. So, remember, if you extend the loan, you could be adding hundreds of dollars to your total cost. With deferred payments, there's also a hidden cost of your car being older at the end of the loan term, with more mileage on it. As a result, it's not worth as much on the used car market or in trade.
Available programs
Automakers need to keep the lights on, too. That's why many offer deferred payment options to help buyers secure their footing sooner rather than later. By offering this option, they hope to convince buyers that they're protected in their purchase no matter what happens with their employment status. Deferred payment programs are currently offered by the following manufacturers:
Toyota and Lexus
Both the Toyota and Lexus brands offer deferred payments for up to 90 days for qualified buyers purchasing new and certified pre-owned (CPO) used vehicles. The offer is for purchases only and financing must be through Toyota or Lexus Financial Services. In light of current economic conditions, these programs will prevent you from having to reach too deeply into your pockets.
"You get to defer up to three months of payments with no fees or penalties," said Vincent Bray, Toyota Financial Services National Manager for Corporate Communications. "Interest will continue to accrue on the balance, as normal," he said.
KBB.com asked Bray if there was a chance of owing more on the vehicle than it was worth (known as "getting upside down"). "For most customers, a three-month deferral would not substantially increase the risk of getting upside down on the car loan," said Bray. But he added, "The amount you owe in accrued interest would depend entirely on the interest rate, term, and balance of the loan."
Ford and Lincoln
The Ford program offers a six month grace period for qualifying new car buyers who finance through Ford Credit. Ford and Lincoln will pay for the first three months and customers can defer payments for an additional three months. Eligible vehicles include model year 2019 and 2020 vehicles but exclude 2020 Super Duty trucks.
Genesis
Buyers who purchased new Genesis G70, G80, and G90 vehicles between March 14 and April 30, 2020, and have suffered an involuntary job loss due to the coronavirus epidemic through the end of 2020, can defer up to six months of payments. Financing must be through Genesis Finance, with proof of job loss required. Customers buying a new 2019 Genesis G70 with financing through Genesis Finance may defer payments for 90 days.
On March 25, Genesis and Genesis Financial added current owners who financed through the institution the option to apply for payment deferral on a month-by-month basis for up to three months for virus-related job loss or economic impact. It also is offering six-month lease extensions to current lessees.
General Motors
Buyers of General Motors vehicles can take advantage of 0-percent financing for 84 months. Under this program, they can defer the first four payments. Purchases must be made between March 17-30, 2020. The program extends to A+ and A- tier customers. Delivery must occur within 30 days. The program includes all 2019 and certain 2020 vehicles but does not include base trims on some models.
Hyundai
The South Korean automaker will defer payments on select new models financed by Hyundai Capital for qualified buyers. Purchases must be made between March 14 and April 30, 2020, and buyers can request deferment for 90 days. Hyundai vehicles included in the program are the Santa Fe, Elantra, Tucson, Elantra GT, Kona, Venue, and Accent.
The Hyundai Assurance plan has also returned. First launched in 2009 to overcome the negative sales effects of the great recession of 2008, the company will cover up to six months of payment on new vehicles purchased or leased between March 14 and April 30, 2020, for those who lost their jobs due to the Coronavirus (COVID-19) this year.
Honda and Acura
Honda/Acura Will allow payment extensions and deferrals for up to 60 days. Both brands will waive the late fee is for customers impacted by COVID-19. Eligible customers must have financed their vehicles through Honda Finance or Acura Finance.
Kia
Kia programs for those affected by the coronavirus include first payment deferrals of up to 120 days. The company is also offering zero-percent financing on 2019 Forte, Niro PHEV, Niro EV, as well as 2020 Forte, Soul, Optima, Optima Hybrid, and PHEV, Sorento, Sportage, Sedona, and Stinger vehicles. The program is open to qualified customers who financed through Kia Motors Finance between March 18, 2020, and March 31, 2020.
Nissan and Infiniti
Nissan Motor Acceptance Corporation (NMAC) will offer qualified customers 90-day deferred payments on 60 and 72 months finance plans for new "special APR" retail customers. Customer service teams can provide support and set up individual arrangements for payment rescheduling. Details are available here.
Porsche
Porsche Financial Services will consider payment deferrals on a case-by-case basis. Most deferrals offered will be between 30 and 60 days. Though already available at many Porsche dealers, home pick-up and drop-off will be available through an increased number of dealers, says the company. During the crisis, Porsche Cars North America will reimburse the dealers for the pick-ups and deliveries for a flat fee, so it's logical to hope that dealers won't charge customers for the services.
Volkswagen
Volkswagen is offering up to six months of deferred payments to customers who purchase and finance a vehicle through Volkswagen Credit. This offer expires on April 30, 2020. The automaker is also offering Z0-percent financing for up to 72 months.
The bottom line to this bottom line is that many manufacturers are willing to accommodate the hardships that may come from the coronavirus outbreak. Their solutions might offer a temporary work-around that would help smooth out the occasional bumps in the road we are seeing now. Remember to read the fine print and if questions remain, check with a financial advisor. Finally, check back with us at KBB.com for the latest information on any new programs.
RELATED: Coronavirus, Cars, and You: Everything You Need to Know