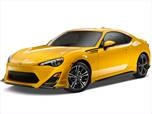 The biggest change to the 2015 Scion FR-S is to the suspension, which has been revised to improve handling stability, which in turn increases driver confidence. The few exterior changes are almost too subtle to notice. There's also a new Release Series 1.0, limited to just 1,500 vehicles.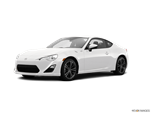 Changes to the 2014 Scion FR-S are limited to the addition of a standard touch-screen radio and front-seat knee cushions added to the doors and center-console sides.
About Scion FR-S
The 2015 Scion FR-S is this generation's Datsun 240Z or Mazda RX-7. Light, quick and affordable, this little 2+2 sports coupe emphasizes sporty driving, adding just enough refinement to make it an acceptable daily driver. Developed in collaboration with Subaru – which calls its version the Subaru BRZ – the Scion is more affordable, with a starting price that's right around the $25,000 mark, undercutting its Subaru sibling by about $1,000. This year, the Scion FR-S receives enhancements to its suspension designed to make it more stable in corners. Don't worry though, as the Scion FR-S is still a playful, rear-drive sports coupe with decent power and a wicked-looking exterior treatment unlike anything Scion has produced in the past.
View
Scion FR-S vehicles for sale
near you.