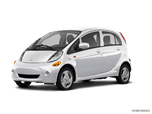 After taking a year off, the poorly received i-MiEV returns for the 2016 model year much the same as it left us in 2014. The only significant news is that it's now available with a 7-inch navigation system/touch-screen display.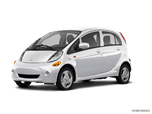 Mitsubishi drops the 2014 i-MiEV price nearly $6,100, making it one of the most affordable electric cars on the market. New standard features include heated driver's and passenger seat, a "CHAdeMO" DC quick-charge port, heated side mirrors, rear speakers, a leather-covered steering wheel and shift knob, fog lights, and aluminum-alloy wheels.
About Mitsubishi i-MiEV
With a starting price under $24,000, the 2016 Mitsubishi i-MiEV is the least-expensive electric car available. Because it is so small, this 4-passenger hatchback can slip into parking spots that even a compact car would have to forgo. But that's largely where the i-MiEV's positive attributes end. In most every other aspect, Mitsubishi's plug-in car is a letdown. Its cabin is crude, its ride is jittery at even moderate speeds, and we found its 62-mile range can drop alarmingly fast. On paper, Mitsubishi's plan to take an existing micro-car platform and bring it to the U.S. as an inexpensive electric vehicle seems logical, but in reality it has flopped. The i-MiEV's price is tempting, but you're better off spending a few thousand more for a Nissan Leaf.
View
Mitsubishi i-MiEV vehicles for sale
near you.